Most products seem to have a never-ending series of higher end versions that do this or that better. Computers have better specs, keyboards have better quality switches and build, headsets continue to better recreate a situation, with mice offering more functions or smaller touches. While you can continue down this path forever, there is something of a sweet spot, where you get enough quality and features, without hitting an a cost that far exceeds what most are willing to pay. Aukey's Scarab gaming mouse attempted this but falls short. Learning from their lessons there we have the Aukey Knight mouse. With various improvements at a slightly higher cost, is it a better product or do they still have lessons to learn?
Similar to the other Aukey products we've reviewed, Aukey Knight comes in a rather modest package. The bland black box simply has a glossy Aukey logo and inside is the mouse in a humble wrap. It doesn't project the most engaging experience but without a retail presence and value price point, this is more than fine if it makes things up in features, which I'd argue is the case for Aukey Knight.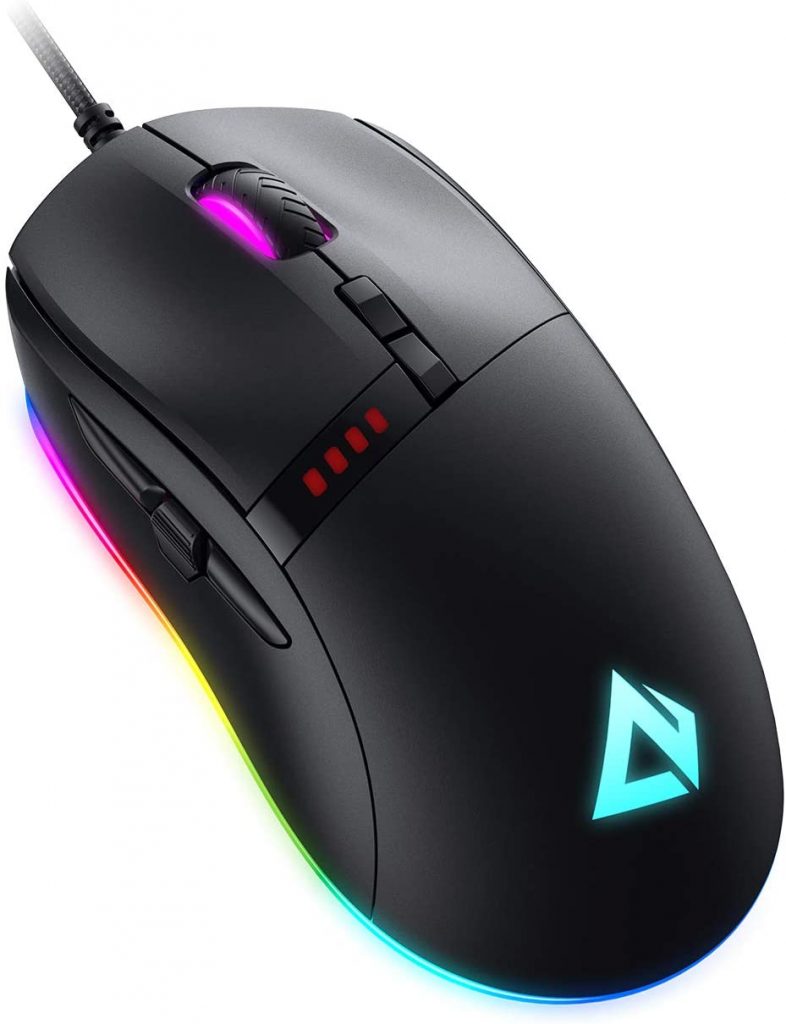 Unlike Scarab, which felt like a cheap product and wasn't pleasing to touch, Knight improves on this by feeling far more sturdy. Button placement is also a bit more natural, the removal etchings on the side, which honestly gave the Scarab a cool aesthetic, was replaced by flat plastic removing the odd texture feeling. Arguably the biggest improvement was to the scroll wheel. Before it felt like it was going to break at any moment, with the new one feeling a lot more durable.
In terms of looks, a little more thought went into it giving the mouse a more subtle charm. The wheel and Aukey logo are both clearly illuminated, with the bottom also having a faint light. While it can be seen if you're looking for it, most users won't see it as much as the reflection of the light off a table or mousepad. With the lights being bright enough to see in a bright or dark room with no issues, it stands out in a way that isn't overly flashy and certainly fun for a gamer or someone who just wants a pretty mouse. And if you don't like the effect, there is a simple light on/off switch on the bottom.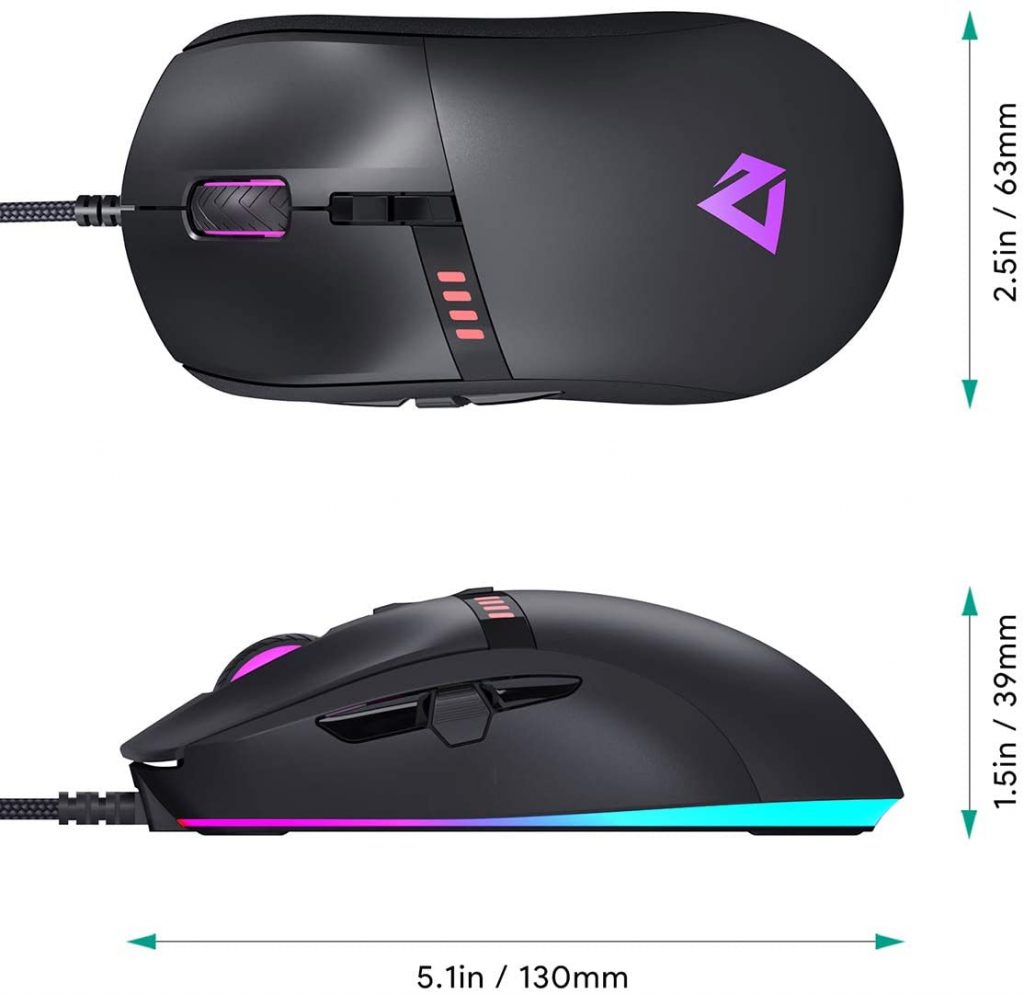 For gaming, it does a bit better job than you might think. With eight programmable buttons, three of which are on the side, there is a bit more you can control. Unfortunately, as someone with stubbier fingers, I have issues making use of the top button without changing my hand position. Depending on your grip this might be a concern, though the other two buttons should be fairly accessible. 
Aukey Knight Mouse (GM-F4) Verdict
While there will always be reasons to opt for more expensive products, like the HyperX Pulsefire Dart, I would say the Aukey Knight mouse is a great option for anyone looking for a lot of bang for their buck. The charming lights will dazzle people, with the options and build quality being high enough to use it for gaming. Especially for the extremely low $20 price point.
[Editor's Note: Aukey Knight mouse was provided to us for review purposes.]