If there is one thing I learned from my other job, it's that people want an all-in-one solution. Why buy a second device if you can pay a little more for one that does it all? Often times these devices either do a poor job of the secondary things, such as smart televisions, or simply do an adequate job across the board. This is what I thought of when I saw Audeze's Mobius headphones. With the hefty price of $399.99, Bluetooth and a number of side features, it seemed like they wanted to do it all, instead of doing one or more things right. After using them for a fair bit, I am actually surprised to say I was completely off the mark on this one.
Mobius starts by having rather unusual packaging. Unlike the Spearhead VRX gaming headphones, Mobius looks rather simple and bland. However, upon opening the box, you can see it's a more premium product. Just looking at the manual has a bunch of custom drawings, fun notes and it feels like something special.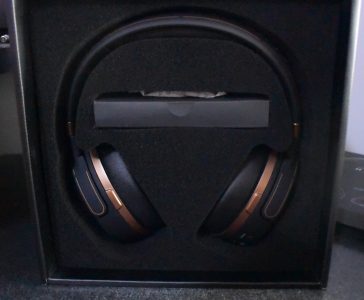 As far as the headphones construction goes, they feel fantastic. Both the finish and leather feel pleasing to the touch, with them being extremely comfortable to wear. In fact, despite testing these for multiple days and on more than one occasion multiple hours, I never once felt pain or discomfort with them on. It says a lot, especially since I have at least two pairs that I can't wear for more than an hour without discomfort. The only real negative with construction is how sturdy they are.
Whether it was adjusting the position or just putting them on, Mobius feels very rigid. I didn't feel like I was going to break them per se, just that it took more force than I was comfortable using and that isn't the best. Thankfully, once I got them in the right position and everything was good. Not the biggest negative, just something to be aware of.
Upon first use I wasn't exactly blown away by what Mobius had to offer. Sure, it was good enough to match or beat more premium headphones, but not so amazing you had to try them. This all changed when I enabled 3D mode.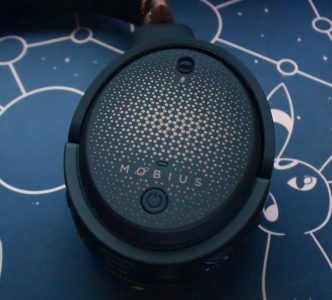 Since Mobius utilizes Waves NX 3D Audio technology, it creates a much larger soundstage, depth and overall experience. This didn't just make a difference for shooters, such as Destiny 2or Fortnite, I even noticed a substantial difference in RPGs. In fact, the biggest difference I noticed was in an RPG I'm currently in the process of reviewing.
One of the character's wears Okobo for shoes, which are a type of wooden sandal, and they make a very distinct clinking sound. When I wear my LS41 headphones, it's kind of flat and blends in with background music, where as Mobius offers a far more immersive experience. Not only can clearly make it out from the background, it's clear where she is stepping.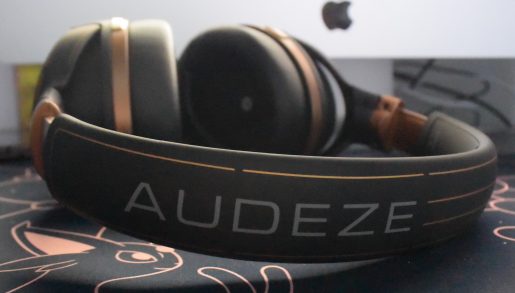 While this isn't the most applicable example, the basic point is they offer the most immersive experience I've seen from a pair of headphones, which goes back to Waves NX. In addition to giving players more directional sound, the headphones are able to track your movement. So, if I tilt my head to a side, the headphones will react by making sound primarily come from that direction.
This doesn't just apply to background noises and other things either. I had a lot of fun moving my head around when someone talked, just to see how the sound would change. This made it seem like you're conversing with a real person, instead of just being told what to do. Beyond talking or footsteps, it can make a substantial difference in anything where you need to pay attention to every direction. By being able to make out those sounds, it gives you a massive advantage, in addition to allowing players to lose themselves to the experience.
Considering these headphones also offer Bluetooth, I paired them to a number of things, such as my computer, Walkman and Sony OLED. Even after multiple hours I experienced no issues using it and had crisp and clear sound to enjoy. Best of all, since PlayStation 4 does not support Bluetooth headphones, it gave me another way to fully enjoy them, albeit without the ability to use the mic.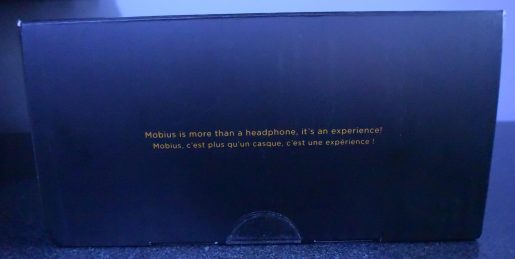 For those looking for the most immersive experience possible, the downloadable app offers a lot of options. You can start by personalizing your Waves NX experience by entering your head circumference, inter-aural arc and room ambience. It further increases the accuracy, so hardcore players should look into it, though it worked fine, at least for me, out of the box. It also has different sound profiles, so if you want to hear footsteps, get into a racing game or just enjoy music, it will have better equalization for those activities.
Finally, for those curious, I found the mic clear and it was able to detect what I said, had minimal to no distortion and performed as expected. Nothing terrible special about it, but still nice to see it perform as you'd expect from gaming headphones.
Verdict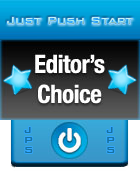 When it comes to headphones, I don't think I've ever heard a pair as good as Audeze Mobius. Waves NX might not sound impressive on paper, but it offered such an enhanced experience that I couldn't help but be impressed. Considering these headphones also support Bluetooth, work with a wide variety of devices flawlessly (Walkman, TV, computer, phone, etc) and performed at an impressive level, I'd strongly suggest just getting these and have an amazing overall experience.
[Editor's Note:the headphones were provided to us by the publisher for review purposes.]