One of the most common conversations I have with people are in regards to simplifying their life. This is why so many products try to appeal to larger markets, as it's easier to justify a more expensive phone that can also play music, take good pictures and more than buying a single device that does a significantly better job for roughly the same amount of money. This thought process also applies to gaming headphones. Players like the idea of it being simple to use and not requiring multiple products, but these products only go so far. Most headsets will adopt some kind of Wi-Fi communication, usually through an included transmitter, except this won't work with a number of other devices. In response to that, a number of headphones started adopting Bluetooth and other non-gaming related functionality to make it easier to justify the cost. One such headphones is the HyperX Cloud Mix. With Bluetooth, Hi-Res Audio certification, a snazzy new color and more, is it more than a gaming headset or is it little more than a checklist product?
Presentation for the Cloud Mix headphones is very similar to their recently released Cloud Alpha S. Considering the amount of thought that went into them this is certainly nice to see, with the biggest surprise being the included accessories. One thing that I love about HyperX is you get a good amount of both value and accessories in the package and this is no exception.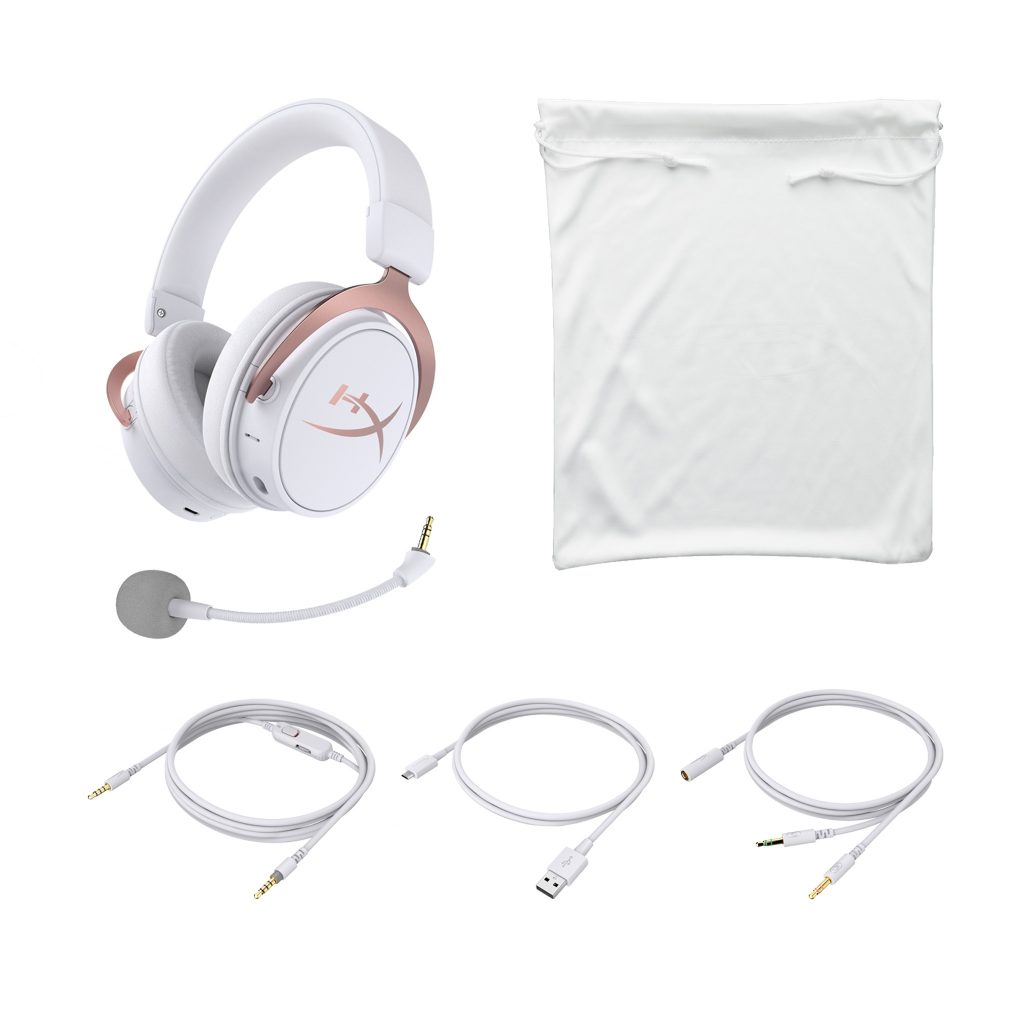 For this review we were lucky enough to get the newly announced rose gold color. What stood out about the accessories is everything is tailored to this headsets new color. Be it the travel bag, charging cable, braided AUX or PC cable, they're white to match the headset. Even the detachable mic and boom feature a lovely white color, showing the thought that went into this alternate color scheme. Plus, the shade of gold and the way it contrasts against the white frame makes it stand out in a rather appealing way. Sure, it's still very much so a gaming headset, though it has enough style to make it stand out.
Beyond the color itself, the build quality is everything you'd expect from HyperX. From a stylish aluminum frame to the surprisingly soft padding. Compared to the previously mentioned HyperX Cloud Alpha S it has a smoother feel on the headband and is even slightly padded on top. Even compared to their high end Cloud Orbit S, it feels comfortable, not that those are uncomfortable, making it easy to see wearing these for an extended period of time.

In terms of performance, they're good enough to enjoy your favorite game, but not the most immersive headset around. They somewhat make up for it being fairly easy to power, meaning you can get a good amount of volume out of them, they just lack the simulated surround sound. This is less of a negative in regards to hearing what is going on, as I had no issue hearing incoming threats or simply enjoying the experience, it just lacked that fuller sound stage you can find on other headsets. This isn't a negative per se, at most it's different, because the main appeal to this headset is the Hi-Res audio and Bluetooth functionality.
Given the price, I am surprised the Cloud Mix includes both Qualcomm aptX and the Low Latency version. In fact, according to Qualcomm's site, this is the only gaming headset listed under Low Latency and one of only 30 pairs that supposedly support the feature. The advantage to this feature is improving the audio delay, supposedly down to roughly 40ms, making it perfect for gaming. Plus, the regular version will give a more consistent sound and utilize a wider hearing range.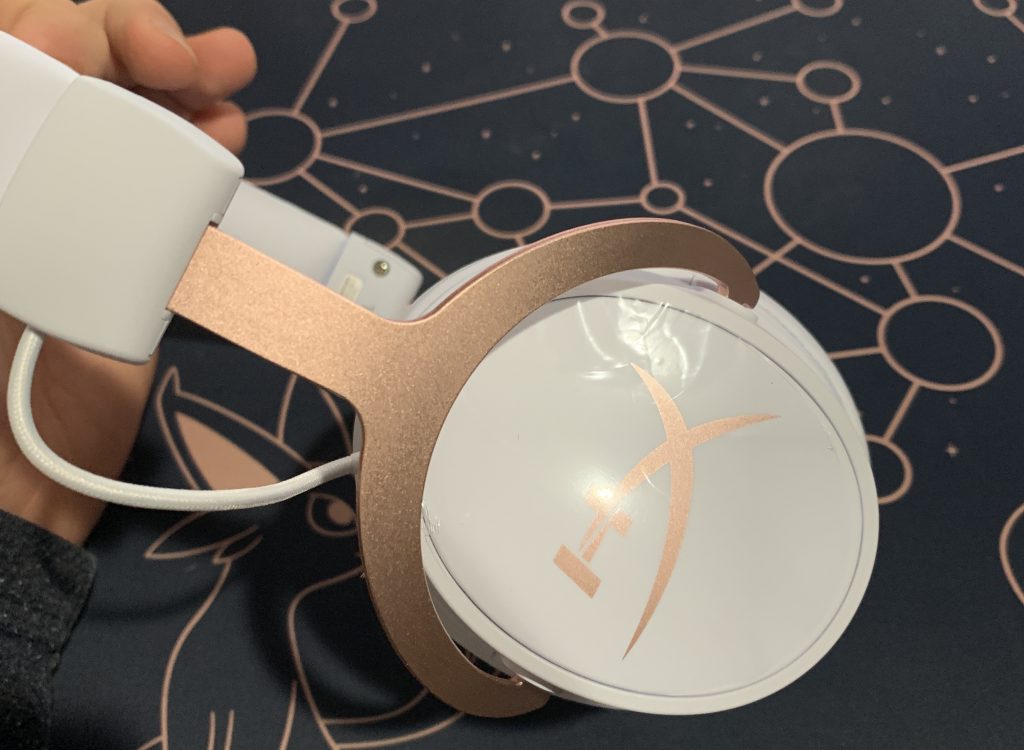 Since these headphones are meant to be used in both settings, I did some testing with my FiiO M11 Pro DAP and was impressed with the quality of Bluetooth but not so much the sound. Not only did it have a more limited sound stage, there was a flatter overall tone. When using a less discerning device, such as my iPhone, they performed on par with similarly priced headphones and a little better with better quality files than some more entry level models. But, for the average user, these will likely perform fairly well and be a solid choice for a big raid or simply wondering around a mall.
HyperX Cloud MIX Review – Verdict
Even if I'm a little critical of some of the finer points, it's good for a jack of all trades device. Regardless of whether there are better Bluetooth or gaming headphones, you'd be hard pressed to find a pair that does both, for the same amount of money, as well. Throw in the stylish new rose gold color, they stand out in a way that is hard to beat. So, if you're looking for a new pair to enjoy at home or on the go, the HyperX Cloud Mix is a fine choice.
[Editor's Note: HyperX Cloud MIX was provided to us for review purposes.]