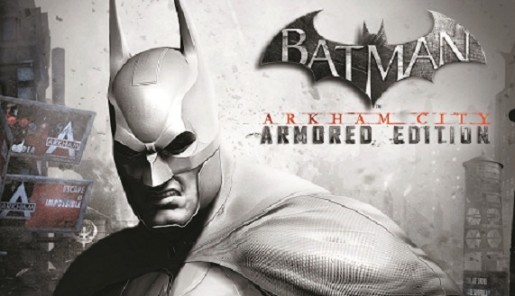 Licensed superhero games are a mixed bag, with most rarely capturing the true essence of the fictional character they portray. Batman: Arkham City is one of the few exceptions and set the bar, quite high in fact, for all superhero games. Now the Caped Crusader is making his debut on Nitnendo's next-gen(?) system, the Wii U, opening up his epic battle with Hugo Strange and Joker (amongst a slew of other memorable villains) to a whole new audience under the slightly new title, Batman: Arkham City Armored Edition. Usually, this would be the part of the opening of the review where the game's quality would be questioned and the reader would be instructed to read on to find out if it's worth their time and money. Well, let's skip the games. Batman: Arkham City Armored Edition is the same unforgettable title we reviewed in 2011 with a few new mechanics centered around the GamePad. If you've managed to somehow avoid this spectacular video game for the past year, read on to find out what makes it so great. If you're with the majority that did play the game, continue reading to see if the Wii U version is worth revisiting.
HOT
Embody the Dark Knight
The thing that makes superhero games a tricky project is that the developers must perfectly craft every aspect of the character. Batman is a heroic vigilante with a past filled with various content to pull from. Rocksteady put together an impressive team consisting of Paul Dini and Mark Hamill, which helped them perfectly capture Batman's personality, expansive collection of gadgetry and his iconic (and equally sadistic) rivals. Warner Bros. Montreal, the team behind the Armored Edition port, took their time bringing the popular game over to the Wii U to ensure that nothing was lost during the transition. From the moment you enter Arkham City, you'll feel as if you are really Batman. In no time you'll be knocking thugs unconscious through the use of Freeflow Combat, a system that has been imitated but never truly replicated, and high-tech detective gear. Batman has the ability to easily subdue or outsmart every opponent he meets. It's all up to the player to figure out which combination of maneuvers and gadgets work to keep the upper hand against the constantly shifting odds. That's what helps increase the immersive nature of Arkham City; the player is forced to solve problems, whether that be with fists or the cryptographic sequencer, by thinking like the Dark Knight.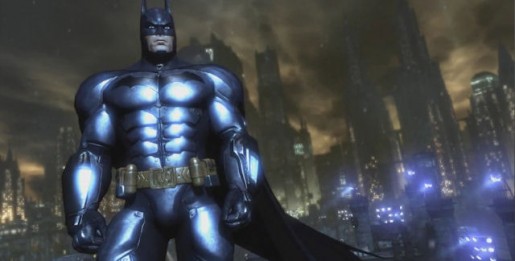 Excellent Narrative
The story picks up after Arkham Asylum with Quincy Sharp, for asylum's former warden, now presides over Gotham City and he has moved in the criminals into the center, an area closed off from the rest of the city. This area, now known as Arkham City, is controlled by Bruce Wayne's intellectual equal, Dr. Hugo Strange. Of course, let's not forget that The Joker is still around, albeit in a weakened state. The tale that unravels is compelling and thrilling. And it all wraps up with a conclusion that is sure to leave your jaw hanging wide open. In fact, it's one of the greatest game endings ever. This is one story that doesn't disappoint.
Freeflow Combat Adds B.A.T.
As mentioned above, Arkham City includes the Freeflow Combat system and it has received some tweaks since Arkham Aslyum. Attacks are performed with a single button while counters are mapped to another. It's simple in essence, but when you throw in various gadget moves, takedowns and the constant introduction of new enemy types, you're left with an addicting and rewarding experience. Don't let Batman's "no kill" mentality put you off. His punches land with serious impact, incapacitating foes and leaving them writhing on the ground, and he isn't beyond breaking an arm or a leg to make his point. It's actually interesting, when you think about it, that he tries to avoid killing these hardened criminals at all costs. But what is he okay with? Crippling/paralyzing/scarring them by administering bone-shattering blows and grapples. Apparently the Caped Crusader draws the line just before death. Although, being forced to live a life in whatever broken state he has caused may be a fate worse than death. Anyways, that's a discussion for another time. The point is, the combat system is effective, really effective. And with the Armored Edition, it just got even more punishing.
Batman: Arkham City Armored Edition Review

,