God of War is easily one of Sony's most beloved franchises that fans have been waiting to appear on the PlayStation 4. Instead of going with a proper sequel, the series received various prequels, such as Ghost of Sparta and Ascension, which performed poorly. Since the launch of Ascension, Kratos has been sitting on the shelf until a little while ago. Instead of calling it God of War 4, they just named it God of War, since it takes place in a different setting, with a new story that continues Kratos' long journey.
Taking place many years after the events of God of War 3, Kratos finds himself in Midgard, in an attempt to forget everything about his past and start anew with his new family, primarily with his son Atreus. With the death of his wife at the beginning of the game, both Kratos and Atreus are determined to fulfill her dying wish – that is to bring her ashes to the highest mountain peak in Midgard and to train Atreus in surviving the ravenous land where monsters and strange creatures await. As they venture through the lands of Midgard, the Norse gods have taken heed of his presence after being silent for many years. With Kratos' notorious reputation of destroying Olympus and killing all of the gods, the Norse gods are keen to meet him and see what the fuss is all about. The journey they both undertake is a perilous one as Kratos must not only survive the threat of the Norse gods, but he also has to train his son and face his past that he's been trying to run away from them after all these years. The game is no longer a tale of vengeance but ultimately a redemption story.
For fans who have been following Kratos since its first outing on the PS2 back in early '00s, there's a big change coming in the newest installment of God of War. From his vengeful and mad nature, Kratos has redeemed himself and turned into to a calmer and more controlled being. The days where we always see Kratos getting mad all of the time is gone and what fans will see in the latest installment is a more reserved and wise god who wishes nothing more but good things for his son. From the beginning all the way until the end, fans will see the big transformation of Kratos' feelings toward his son which is definitely new and it's something fans should look forward to.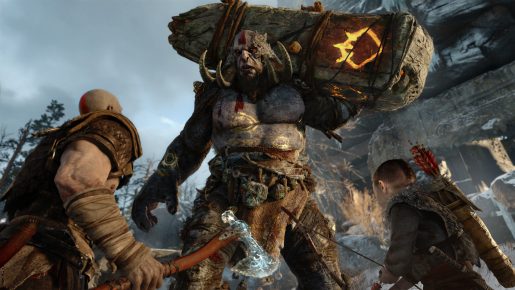 Another big change in God of War is a shift in focus from Greek to Norse mythology. With Olympus no longer in existence, the land that Kratos and his son will be venturing in is Midgard and some of its nine realms. The monsters and creatures that fans are accustomed to like the Cyclops, Gorgons, and the Medusa are long gone but instead, Kratos and Atreus will be fighting against trolls, draugers, dragons, and a lot more. Having played God of War for a long time, the shift to Norse mythology is indeed a change that I was afraid in tackling. With the team in Santa Monica Studios taking risks of delving into a new setting and a new set of characters in God of War, I must commend them for their willingness to take risks as it works really well with Kratos being in it. What appears to be a predictable plot at the beginning turns into something more surreal that fans will start praising the story.
From its typical linear hack and slash game, God of War has become a semi RPG-action game with character progression. For every monster kill that Kratos does or quests that he completes, he gains experience points that can be used in leveling up various things to make him strong like teaching him new moves or powering up skills. Also, Kratos can now equip armor to make him tougher when it comes to facing deadly enemies. While there is clearly no character levels, the equipment and weapons that Kratos uses have levels, which can be leveled up by gathering items from downed bosses. From its more streamlined character progression from its previous games, the new God of War has turned into something more where fans can customize Kratos while giving him the best equipment possible while facing the toughest trials. Not to mention the amount of enchantments that are available for him to equip can be overwhelming at first.
Kratos has a new weapon to show off in God of War and that's the Leviathan Axe. Handed down to him by his deceased wife, the Leviathan Axe packs a lot of power with a focus on ice elements. Fans who have been used to using the Blades of Chaos from previous God of War titles, getting used to the Leviathan Axe can take some time. With Kratos being able to throw it at enemies from a distance, he also has the power to call it back by pressing the triangle button. Sadly, it took me quite some time in remembering to call off that weapon after throwing it at enemies. Don't get surprised if you find yourself fighting enemies barehanded just because you forgot where the axe was.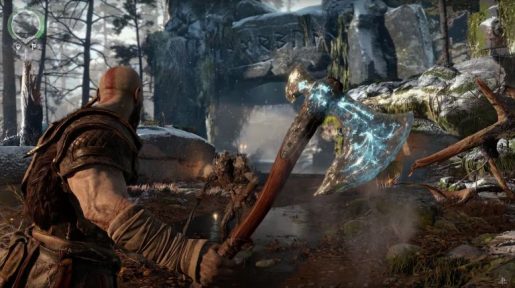 In addition to using the axe at fending off enemies, Kratos also uses it to solve puzzles. Throwing an axe to prevent a contraption from moving is one of the ways the axe will be able to help out Kratos in his journey. With so much power the axe possesses, Kratos can make it all powerful by upgrading it and putting in at least two runic attacks that can deal massive damage. Properly planning on what enchantments and skills to put will aid you a lot in this long journey.
Another notable change in God of War is a fresh take on the viewpoint that players will see in the game. This time, the camera is now focused on the near-shoulder of Kratos where he can see his enemies quite well. With all of the trouble rotating cameras in previous titles just to get a better view, it has finally been changed and it works quite well throughout the entire game.
As far as action goes, the combat is just as responsive as ever, especially with its new combos with the Leviathan axe. With the ability to now use a shield to defend, and roll to evade, the combat is no longer a shallow hack and slasher like before. With the decent amount of combos to use, the game manages to still retain its stylish combos, especially the take downs of Kratos when the enemy gets stunned. As far as bosses go, it's quite saddening that God of War doesn't have as many memorable bosses compared to its previous titles. You will be tired seeing all kinds of different trolls as bosses trying to stop you down. Though there are some memorable ones that for me is unforgettable like when you are fighting one of the gigantic dragons.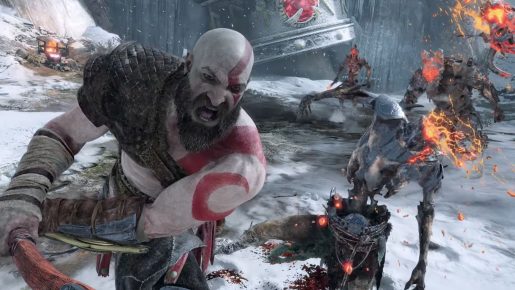 The linear approach of the previous games' pacing is something that Santa Monica has also changed. This time, the game is now a semi open-world giving Kratos a lot of things to do aside from the main quest and areas to explore. The world of Midgard and some of the nine realms that are ready to be explored holds a lot of secrets. The game has a decent amount of quests that Kratos can do to enhance his equipment, unlock more of the new lore in this game, or seek out the toughest bosses available. The new approach in this game is especially welcomed as the elements that the developers did with the previous games are becoming over saturated with the same style and the only way to give a fresh take on this game is to change it into something new. Luckily, a semi open-world approach works really quite well. With so much new stuff being added to the God of War lore, the game manages to tell it all by simply exploring Midgard and its nine realms.
Many have complained previously as to how they can easily finish previous God of War games. Well in the newest God of War title, the journey of Kratos and Atreus is indeed a long one and the main journey is roughly 30 hours long. Those who are completionists wanting to see every possible content in the game, there are a lot of things that await. There are hidden bosses that are available in the game, several dragons to free, lots of collectibles to collect in each area and more.
In Kratos' journey in seeking the highest mountain peak in Midgard, he will be accompanied by his son Atreus. With no previous training whatsoever in combat, Kratos will act as his mentor and teach him the ways to survive in the wild. As both venture through Midgard and some of the nine realms, Atreus will be the support that Kratos needs. Specializing with a bow and arrow, Kratos can give a command to Atreus to attack their enemies. In the first few hours into the game, many will find Atreus to be quite annoying and useless but as you go deeper into the story, Atreus will get pretty useful especially in distracting enemies. With the different arrows that he can use, he can stun enemies, deal a huge amount of damage, or even heal Kratos when need be. But then, he needs be to developed by spending experience points on his skills and equipping him with nice armor.
Let's all be real, many of the fans including myself will probably miss the old Greek mythology from the past titles but with the new God of War game, the development team wants to start something new with the series and that's giving the game a new lore, a new story, a new set of characters and setting. Without spoiling what happens, the development team doesn't forget to pay homages to Kratos past and there will be parts in the game where nostalgia will kick in. There will be some surprising moments that long-time fans will appreciate.
Ever since the very first God of War game that Sony released on the PS2, fans have mixed emotions on the quick time events the series had where some liked it while others hated it. Since in the previous games quick time events can sometimes get pretty annoying, the development team has finally removed it. It's a nice change of pace of being able to enjoy the cutscenes or boss fights without the need of getting worried on pressing the wrong buttons that might lead to an inevitable death.
When it comes to visuals, God of War looks very beautiful especially in 4K resolution. Despite not being in true native 4K, the game still looks phenomenal with no slowdown whatsoever in Kratos' intense fights with his enemies. The environment looks top notch with pristine detail. The look of the new Kratos really fits with the new personality that he conveys in the game and the amazing voice work adds to exemplary cinematic events the game offers. Unforgettable boss fights that are huge are still present but they are far fewer compared to its predecessor, which I solely miss. One of the most memorable boss fights that I can remember in the game is fighting a huge dragon that takes up the whole screen. It was pretty intense all throughout, which is what a God of War game is all about and Santa Monica still preserves that moment in this new game.
Verdict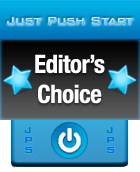 The development team behind God of War took a big risk taking the series in a new direction. From what was viewed as a dying franchise, it's evident that God of War's new direction breathed new life into the franchise. Santa Monica Studios did a fantastic job combining two different mythologies and an emotional story that will surely captivate everyone. Combat-wise, Kratos is still feisty and deadly when provoked, though using his Leviathan Axe can take some time to get used to. The shift to a somewhat semi open-world adventure works quite well with Midgard adding tons of hours of quests, secrets and lore to discover. While some thought God of War III was the last adventure, you are definitely wrong, it was just the end of his first chapter. Overall, Santa Monica's risk ended up paying off and we're on track for another exciting adventure.