One of the biggest struggles for any company is brand recognition. When most think of gaming headphones, it's companies like Astro Gaming or Turtle Beach, not Audeze or LucidSound. This is something that makes the seriously impressive, though also quite pricey, Audeze Mobius such a hard sell to many gamers. Without the same name recognition in the gaming community, there are few willing to chance it, which is why the partnership with HyperX on the Cloud Orbit S makes so much sense.
For those who've never heard of HyperX, they're largely a PC gaming company focused on delivering quality products at a more economical price. So much so that the Cloud II is one of the most commonly recommended headsets under $100 and a number of players swear by at least something in the Cloud line up. With this good reputation, I can't think of a better way to introduce players to fantastic technologies like Waves Nx. As good as this sounds, do they live up to expectations or is it a situation where it's the reputation is undeserved?
As mentioned above, the HyperX Cloud Orbit S share a lot of similarities to the Audeze Mobius. Both have Audeze 100mm planar magnetic drivers and Waves Nx, but even the design and box invoked a similar, yet slightly different feeling.
This immediately came to mind when unboxing them. From arrangement to accessories, it felt different, yet oddly the same. And, much to both products credit, they feel like you're get a premium product that had plenty of thought going into experiences like the initial unboxing.
At first glance the HyperX Cloud Orbit S looks the same as the Audeze Mobius. The left earpad has all the controls, so power, a slider for mute, volume knobs, headphone jack, USB-C, mic input and 3D enable. This also means they have the same disadvantages as the Mobius. Easy to mess up buttons, odd power placement and not the most intuitive mic mute button the market.

Regardless, these are a well constructed pair of headphones. The finish feels nice to touch and they have a subtle design similar to the Team Carbon version of the Mobius. They also have a rather simple design that manages to highlight the fact they're gaming headphones, without over emphasizing the point.
Surprisingly, the HyperX Cloud Orbit S doesn't feel as rigid as the Mobius, resolving my previous fears of breaking them through normal use. They also felt a little more comfortable, likely due to looser feel, meaning I had no issues wearing them on the go or through a rather lengthy gaming session.
In terms of use, I found myself in awe of how immersive these headphones were compared to the Astro A50 gen 4. I was working on my review of both of these products at the same time and even if they both delivered a satisfying experience, the HyperX Cloud Orbit S did so much more with games like Control.

It's really no secret how much I enjoyed it and Waves Nx and 3D audio added so much to the experience. Arguably the best feature is the ability to feel like you're in the game. Typically sound is presented in a way where it's oriented based off the position of your character in the gaming space. This means if there are Hiss to my right, enemies flying north of me and a whole heap of trouble going on to the left, I'll hear everything based off the previously mentioned positions. When 3D is enabled, what these do is present the sound based off your heads position in a 3D space. Assuming I'm still in that sticky situation, moving my head to the side will send most of the sound to the ear pointing towards the source. To put it another way, it feels like you're not just in the situation, as much as you're able to further immerse, leading to a more impactful experience.
Even without this technology, these are fantastic headphones. The large planar drivers deliver crisp sound for music and gaming alike. I wouldn't have any objections using these with my FiiO M9 or Sony Walkman. It just has such a satisfying feel that you might forget these are meant for gaming. And, even if you're not the biggest fan, you can change the equalization through software and try to better achieve the desired result.
Even so, when it comes to intense hardcore situations or immersive experiences, these headphones deliver a fantastic result. And, for the price, unless you value user experience or certain features like Bluetooth or wireless charging, it's hard to say no.
Verdict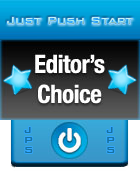 While I did not get to experience the HyperX Cloud Orbit, I can't imagine any situation where I wouldn't pay the extra $30 for the Waves Nx head tracking technology found on the Cloud Orbit S. And, for $329.99, I would be hard pressed to name a better sounding pair of headphones. They just do so much, that the only real negatives are needing power to use them and secondary things like buttons. But, once you hear the difference, it will be hard to go back.
[Editor's Note: HyperX Cloud Orbit S was provided to us by the publisher for review purposes.]