One of the biggest and most praised changes this console generation was the idea to include a 3.5mm jack on a controller. It's something Sony and later Microsoft decided to do and a commonly requested Switch feature. Despite making things easier on a number of gamers, among other things, these controllers aren't the best sources of power. Considering wired headphones are powered via the controller, more demanding headsets require either the volume at max and in some cases fall short of that. This is where the K5PRO comes into play. FiiO's latest desktop DAC and amplifier is great at not only boosting headphones, but increasing the overall quality. With some notable benefits, is this a secret weapon to maximizing your potential online or a achieve a better sound experience or is it a fancy box that makes things louder?
Unlike the M11/M11 Pro and some of their headphones, FiiO scaled back the presentation. Coming in a rather basic box and using a couple foam inserts, there isn't much to see but the product and package itself more than make up for it. Here you're given the K5PRO, a ¼ to 3.5 mm adapter, power, some additional rubber feet and USB-B to USB-A cable. It's enough to get going, though you might need to invest in a nice 3.5 to RCA or digital optical cable to make the most of things.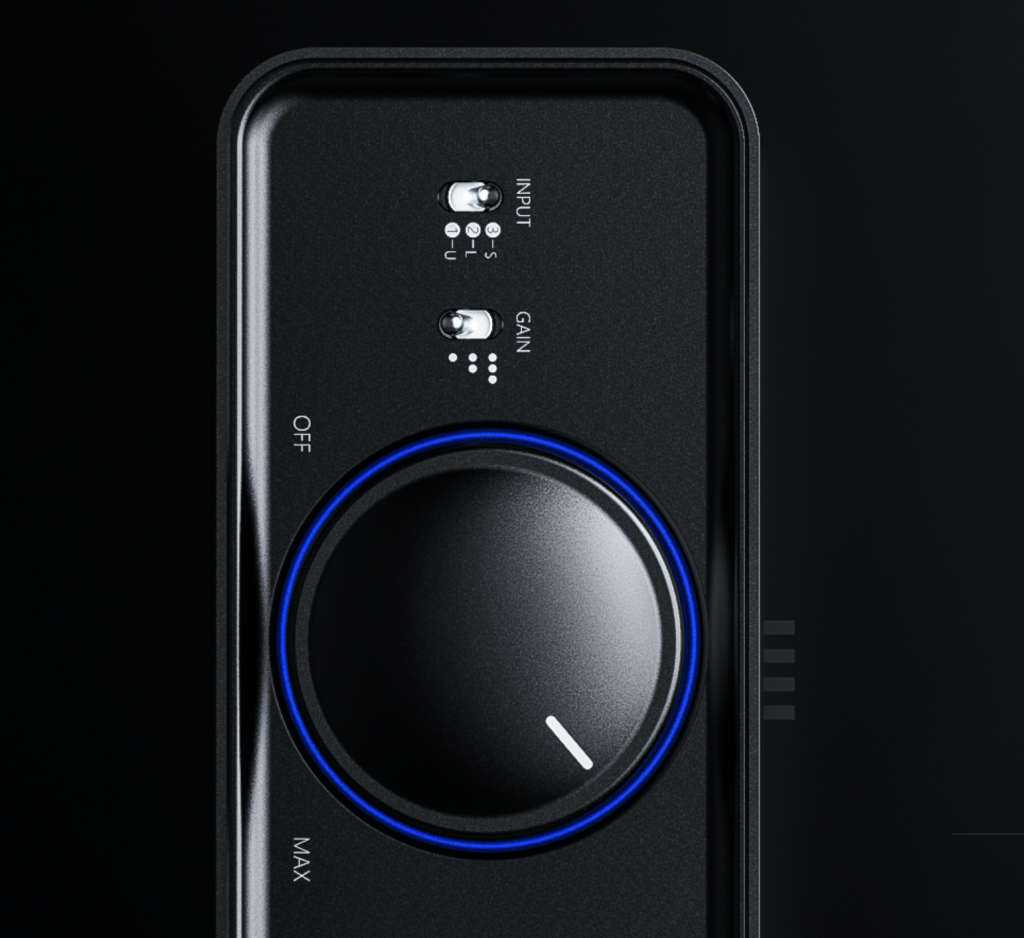 As for construction, the K5PRO is surprisingly light. Despite looking like a brick, it weighs just under a pound and is discrete enough to integrate it with your sound system, computer, gaming system or whatever you so desire. Just messing with the levers and dial reveal this is a well-constructed piece of hardware.
Both input and gain have a fair amount of resistance and make a satisfying clicking sound when you move the lever. Similar things can be said about the dial. It takes a decent amount of effort to turn it on and it makes the same clicking sound upon activation. Turning it is not only smooth, it requires enough effort where you're not going to accidentally blow a speaker or go deaf. It requires a fair bit to turn and that makes it easier to get the desired volume.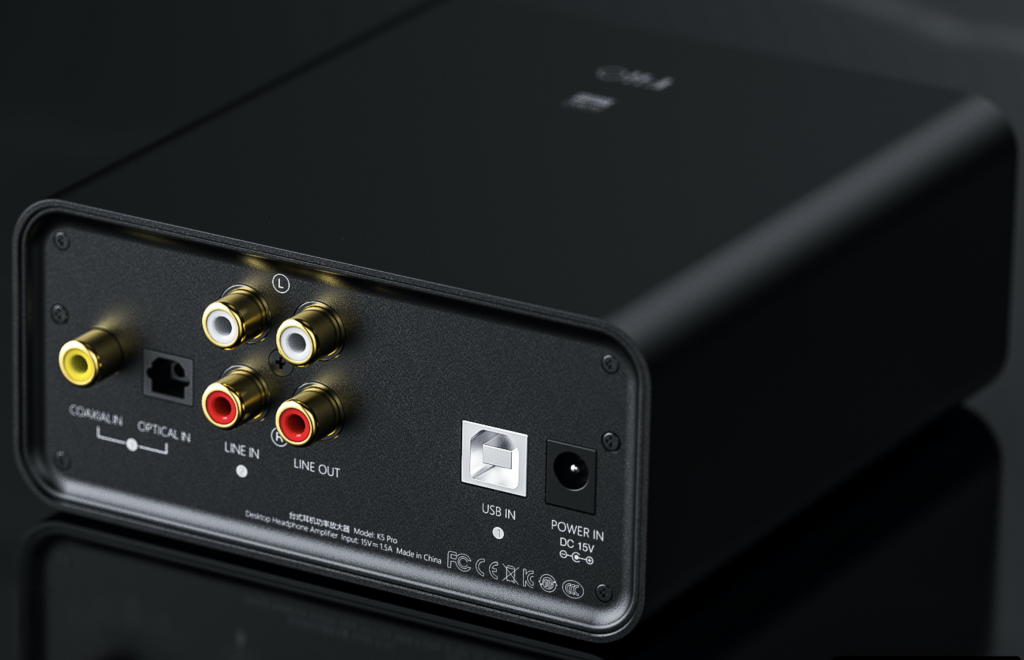 One thing that makes the K5PRO unique is the choice to include digital optical. With this connecting to a game console, Blu-Ray Disc player and a variety of other devices is super easy. There are a couple other benefits to this system. A common concern with PlayStation 4 and streaming is a good number of headsets can't be used with a capture card. Some cards resolve this by including a headphone jack, you can plug into your computer, among other things, whereas here you can plug in the digital optical and listen via headphones and capture video without losing sound.
Depending on the headset, you can even implement this in wireless set ups. The Astro A50 charging base features an AUX, which can be used with the K5PRO to transmit better quality game sound to the headset wirelessly. It should also work a similar way with the Arctis Pro Wireless and several other headsets.
As for the actual quality of the K5PRO, it works surprisingly well. While some things, such as the Meze 99 Classics perform extremely well even with a DualShock 4, things like the Creative Labs SXFI AIR or HyperX Cloud Orbit S were better able to create the sound staging you'd expect. The biggest increase was not the volume, as much as the K5PRO being able to enhance smaller details.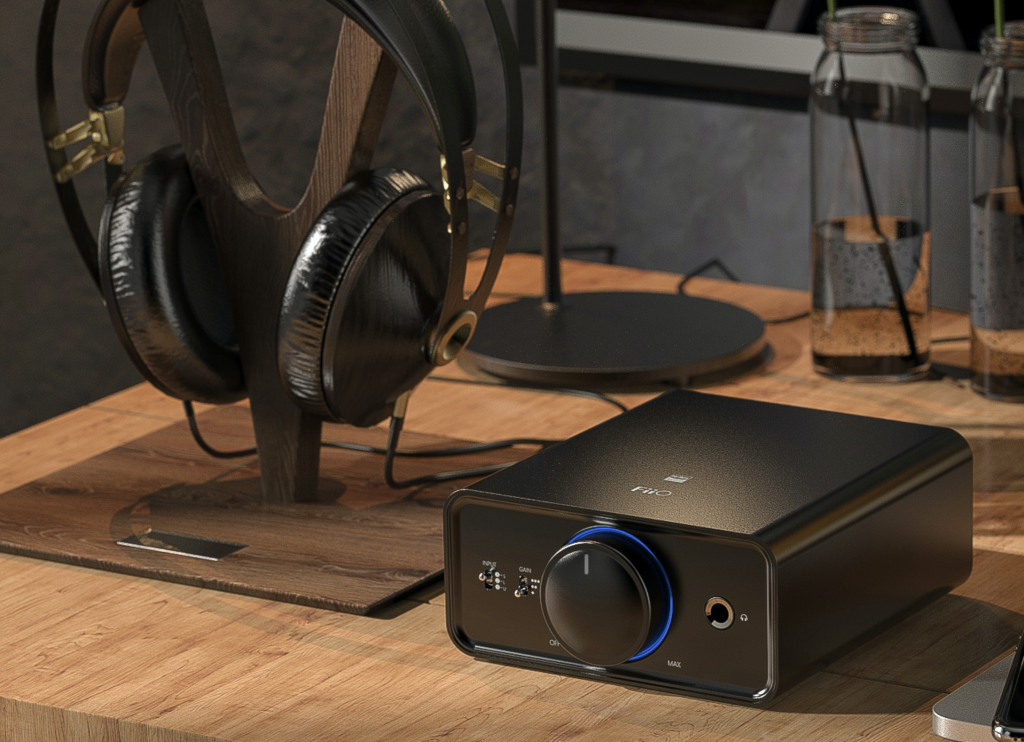 Whether it's my favorite song or a rough game of Call of Duty, these made every headset I tried a little better at capturing the ideal experience. In some cases it made such a big difference it felt like I was using a better quality headset than I had before.
K5PRO Verdict
For a lot of people this is a bit of a niche product, but for anyone looking for an easy way to get a lot more out of any wired and select wireless headsets will likely be happy. Not only does it better power headsets, allowing them to better achieve the desired volume, the built in DAC is going to improve sound, be it from a gaming system to your phone. So if you want to take your game up a level or simply feel more immersed, the K5PRO might just be what you're looking for.
[Editor's Note: FiiO K5PRO was provided to us for review purposes.]