Simply put, audio is fascinating. You can play the same content across a variety of speakers and sources and get a wide variety of results. Because there is so much that goes into it, there is an seemingly endless stream of high end products to deliver the best sound experience possible. Given the rise of smart phones, it has given portable music players the ability to better create that amazing sound experience you can find at home. This was something I thought when I got my first Sony Walkman and saw again with FiiO's M11. However, around the time we did our review they released another version, the M11 Pro, offering a few changes that should deliver a much better sound experience. Given the small difference in price, is it worth upgrading to the Pro or is the M11 more than enough machine for most?
Before talking about the differences between the M11 and M11 Pro, it's important to go over the changes between these and FiiO's previous flagship, the M9. In addition to moving from a dual AK4490EN to the far superior dual AK4493EN DAC, it adds a 4.4 balanced headphone jack and the welcome all to DSD feature, it feels less like a DAP and more like a supplemental smart phone or a fully realized iPod Touch.
Part of what makes it closer to a phone or similar devices is the ability to use any Android app, though how well they work will vary. This makes up for the M9's biggest flaw for a number of users, a lack of support. Instead of being limited to apps like Tidal, Spotify, internal storage and like 11 others, I can now implement it with Apple Music or a SONOS system. To be completely technical, I can load games, use it to stream or do countless other things that don't need to be on a device like this, though it's nice that it's not limited to a singular purpose and can now be better integrated in the average person's life. All this comes with a sleeker look, wider and better quality screen and a number of other changes that make it well work the extra money, the question is just how nice do you need to go.
The M11 and M11 Pro are not vastly different devices, though they do have some substantial differences. The AMP goes from a dual OPA926 to dual LMH6644, a NJW1195 volume IC was added, 32GB of onboard storage jumps to 64GB and larger battery. This ultimately improves the already impressive .001 percent total harmonic distortion to .0006 percent, lower frequency range, improved sound to noise ratio and even better output impedance. All of this comes with the trade-offs of it being slightly heavier, not noticeable between the two models but certainly between that and a smart phone, one less microSD card slot and, based off my model and every post I've found online, no case. In the grand scheme these trade-offs are small, though I liked having a second microSD card slot to put in temporary music, but it doesn't matter if the device itself sounds better.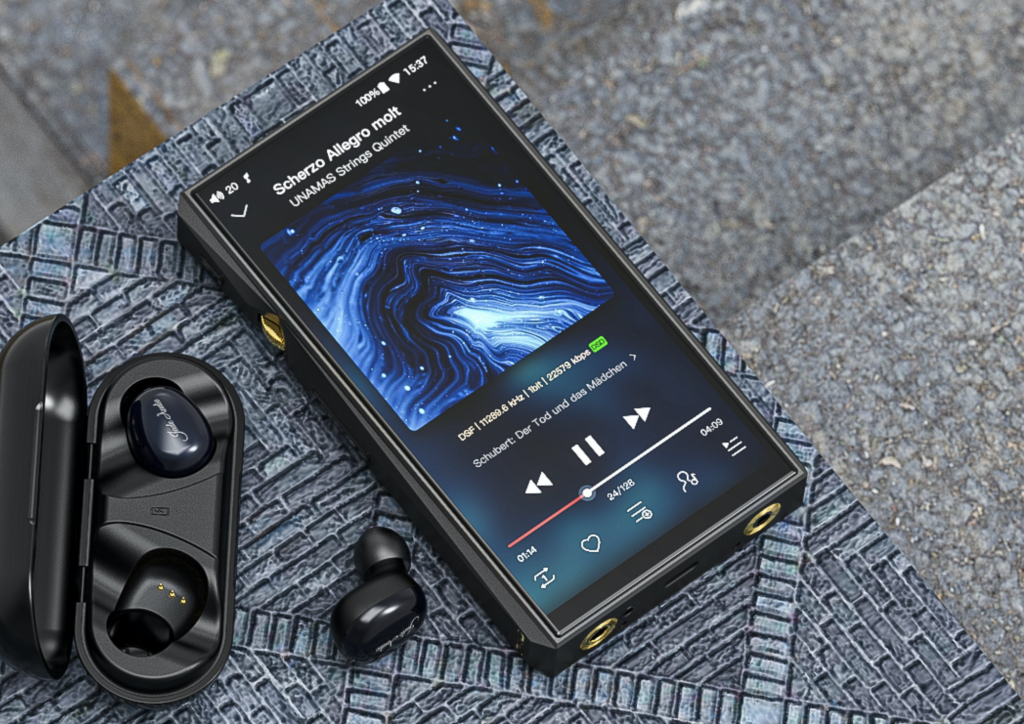 Despite sounding really good on paper, it wasn't terribly noticeable with any pair of headphones I had. I tested it with every headphone we've ever reviewed, except for two, along with some other more basic devices and found little to no difference between the two models. Even when I purposefully tracked down better, lower and various different types of tracks did I fail to hear a noticeable, if any, difference.
Upon further testing it wasn't until I tested it on far more complicated and advanced systems did I start hearing a clearer sound. With a pair of Martin Logan EletroMotion ESL X speakers and a amp connected to a pre-amp it was noticeably better. Even with a simple receiver and Motion 40i or Bowers & Wilkins 603s I noticed a slightly larger range, better sound staging and the ability to better make out otherwise subtle sounds.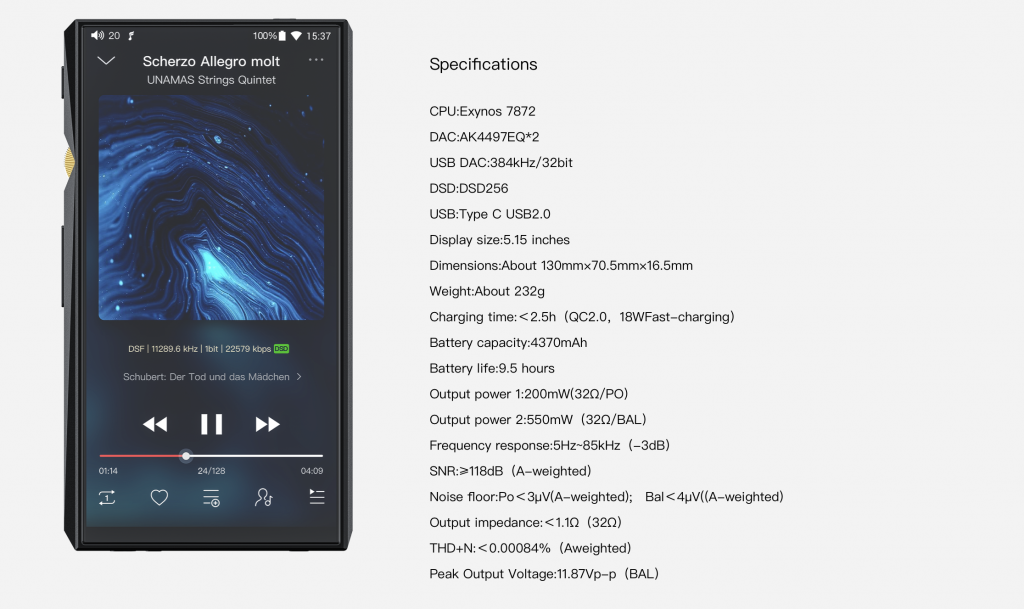 FiiO M11 Pro Verdict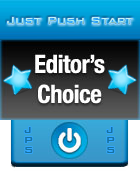 There is no denying the M11 Pro is a fantastic device, you just need equipment on par with it. Whether this is a whole home audio system or a pair of headphones like, I'd assume, Meze's Empyrean, you need a little more to truly get the pro experience mentioned in the name. Still, even without, both are fantastic devices and offered amazing clarity regardless of what I threw at it. So, if you have a large sound system or just want the best, go for the M11 Pro, where as if you're more of a dabbler in the world of Hi-Fi, the M11 should be more than enough and still significantly better than the previous M9.
[Editor's Note: FiiO M11 Pro was provided to us for review purposes.]