A lot of my digital audio player (DAP) reviews have dealt with the practical side of things. It doesn't matter if a camera is better at taking photos than a phone or tablet if you never have a camera on your person. This has always been something of the downfall of DAPs from a consumer perspective. The idea is to carry less things, be it a watch that has all your music or simply using your phone like practically everything else, which is the guiding idea behind FiiO's M5. With this device portability is key and with a wide array of features, low entry price and the quality we've come to expect from FiiO, is it an absolute must or does it miss the point?
Given the $100 price tag, it isn't surprising there isn't much to the presentation. Inside the rather simple box is the device, charging cord, seemingly an extra screen protector, clip case and a small manual. It's enough to get started and simple enough to figure it all out.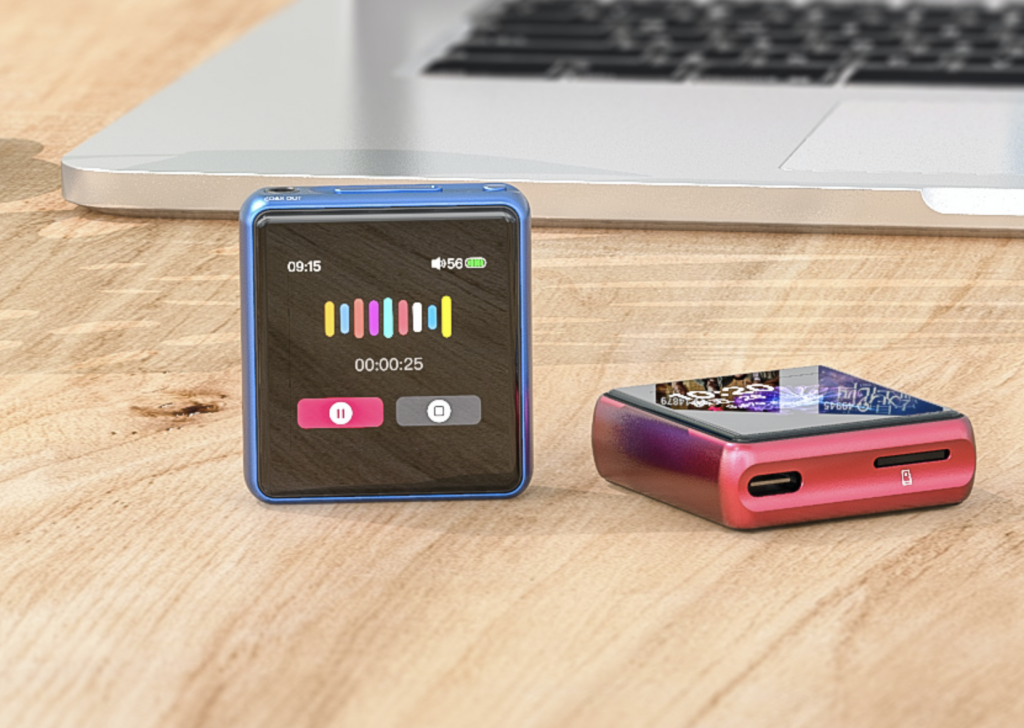 Once out of the box it doesn't take long to set it up. For the most part, M5 is intuitive to what you're looking to do. For instance, inserting a microSD will prompt a scan, just like removing it will instantly cause the device to delist everything it took from the card. But, for those with a lot of music or possibly just like to have your favorites in easy to find locations, there are a multitude of ways to find them.
As you'd probably expect, M5 has a number of default filtering options. You can search via artist, album, genre or via songs you've selected as a favorite and/or personal playlists. For those still having issues, there is a file explorer that allows you to sort songs and find them effortless, if one of these other options don't, for whatever reason, work. Navigation is also performed by gestures, so sliding from one side to another will move between pages and everything is done via touch and fairly easy controls. There is also a play/pause and screen on/off button, along with volume controls if you're busy doing things. That being said, the touch controls seem kind of dodgy, likely because of the screens small size, so it isn't as elegant as a phone or their higher end devices.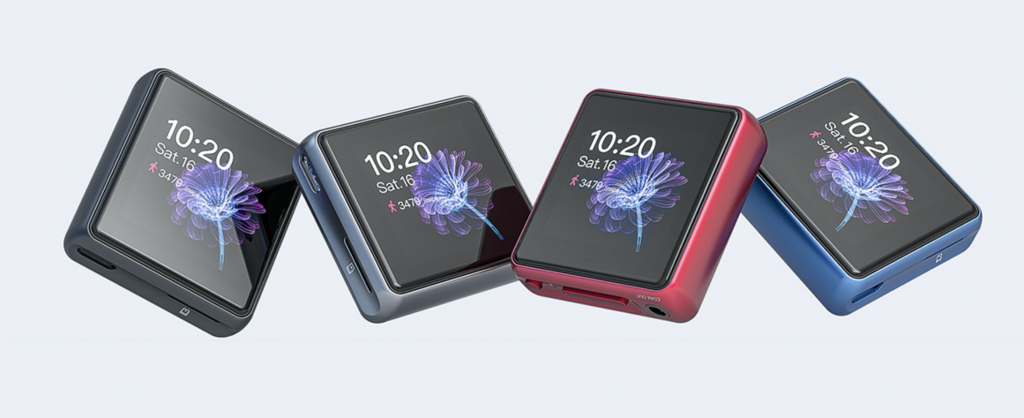 In terms of sound, it simply won't match a device like the FiiO M9. I'd say the overall performance is a bit above my phone, but not to the point where I could instantly tell. Where it starts to fall behind is the overall depth of sound. Where I can make out more minor details on the M9 and practically everything on the M11/M11 Pro, here it all kind of blends together. Just listening to the songs that previously blew me away I felt underwhelmed. That being said, this is a device that is less about being your main music playing device and more fill a very specific niche.
Something like a short walk, housework or brief workout session with these and my HELM TW 5.0 proved a delightful pairing. M5 manages to be almost as low profile as the iPod Nano sixth generation and just a bit thicker, something that Bluetooth and a microSD card reader more than make up for. In these settings it's just small enough to forget about it, without having to compromise sound. Sure, in some of these situations you can just use wireless and voice commands to overcome not having the device present, except it generally performs a bit better than having to ask a virtual assistant to do something or remember a complex button combination on your headphones. It also makes a great gift/solution for someone that wants a device like this but doesn't want to get into the smart watch, virtual assistant, Bluetooth side of things, of which there are still surprisingly many.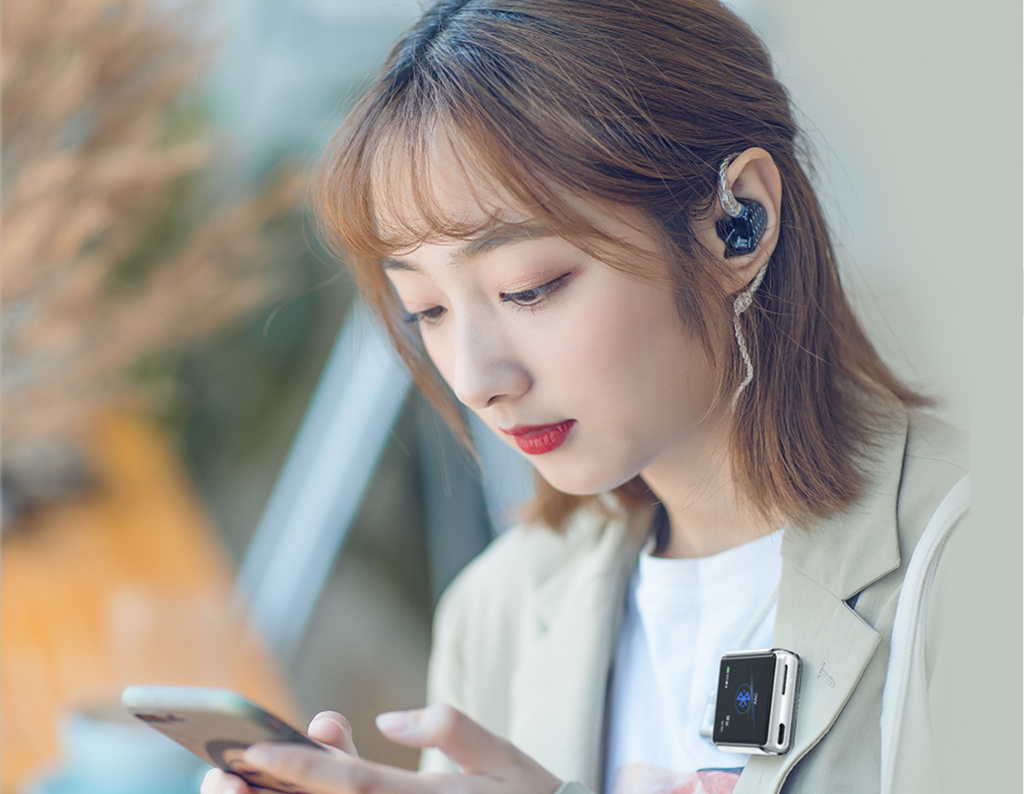 One key advantage to the M5 is versatility. There is an optional case that turns it into a watch and the included one has the clip. This is important since breaking the clip means you just have to replace the case, not the whole device. That being said, it doesn't quite have the versatility that would allow it to stand out.
Out of all of FiiO's offerings, I'd say the M5 is designed the most with the casual user in mind, in a time when a lot of people are moving towards streaming. Similarly sized but far more expensive devices offer this function. The Bluetooth receiver function allows you to somewhat get around this but for many this is an unneeded extra step.
FiiO M5 Verdict
The FiiO M5 comes down to what you're looking to do. It simply won't be the next level device that replaces your phone, tablet or watch like the M9 and better do but it does offer amazing portability. This makes it ideal for working out, running around, doing housework or taking it on the go/plane without having to sacrifice your phones precious battery life. Even if the sound isn't substantially better than some of these devices offer, it's still great for the intended function. So if you want a device that is easy to move, even if it costs you a bit in terms of performance, you'll likely love M5 but if you want the best experience, consider the M11.