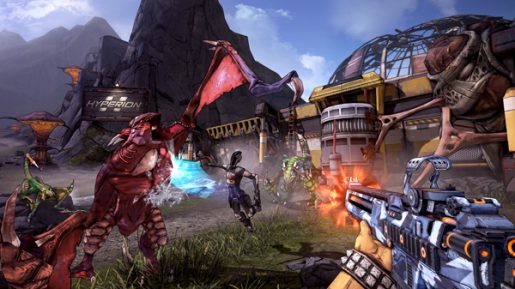 SCEA officially confirmed today that Borderlands 2 on PlayStation Vita will only support two-player co-op after its original promise of having four-player multiplayer.
In the latest post on the PlayStation Blog, Justin Massongill, Social Media Specialist for Sony, revealed more information as to why the developer cutback its original four-player multiplayer. "We checked in with the [SCEA] third-party production team, who confirmed that while they strived to include four-player co-op in the game, they made a decision late in their development cycle to focus on providing the best two-player-only co-op experience possible. As a result, the maximum co-operative player count for Borderlands 2 on PS Vita is capped at two," Massongill wrote.
While it sounds pretty disappointing, the cutback will hopefully improve the game's performance as many have said that it runs very rough on the PlayStation Vita especially the multiplayer portion of the game.
Check back with us next week for our coverage of Borderlands 2 on Vita.