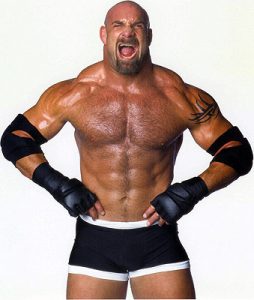 WWE is keen to put Goldberg in WWE 2K15 as a way to hype his one last match for WrestleMania 31.
Goldberg already signed a deal with WWE earlier as his DVD came out last year and he was also a part of WWE 2K14. Despite all that, Goldberg never actually had one last match at WrestleMania XXX.
Now it seems Goldberg is more keen than ever and wants to wrestle at WrestleMania 31. Who he will wrestle is anyone's guess. WWE however, wants to put him in WWE 2K15 as a way to hint of his return to the company. Goldberg has not wrestled in WWE ever since 2004.
2K Sports has yet to reveal much about WWE 2K15, but I'm sure fans would love to see Goldberg back.