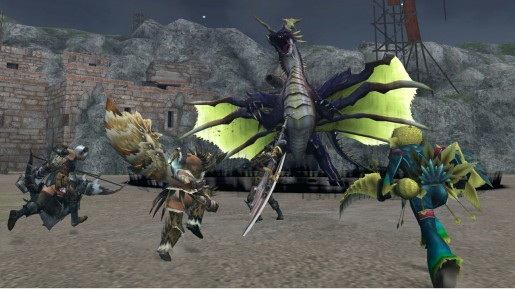 Capcom announced today during the Tokyo Game Show that Monster Hunter Frontier G will be coming to the PS Vita in 2014.
One of the features announced so far is that the PS Vita version will be able to interact with the PlayStation 3 version. Exact specifics weren't mentioned but we expect Capcom to shed more details to it in the coming weeks.
No release date has been announced for the PS Vita but fans in Japan can look forward to it in 2014. As for the console version, Monster Hunter Frontier G will also be available for PS3 and Wii U. Check out the official Japanese website for screenshots.