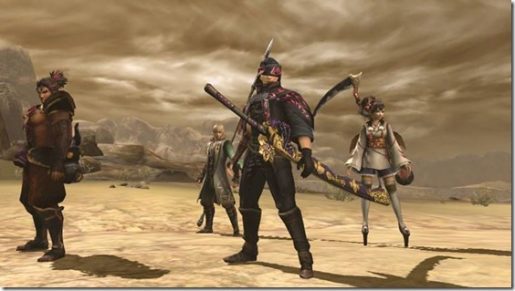 TECMO KOEI America has announced special crossover missions between TOUKIDEN: The Age of Demons and Soul Sacrifice.
TOUKIDEN players can now test their skills in two new multiplayer missions featuring one of the most feared monsters in the Soul Sacrifice universe: the three-headed guardian Cerberus. These two missions, entitled "Hell's Guard Dog" and "Dogs of War," are accessed via the Portal Stone and multiplayer lobbies. Due to their difficulty they are only recommended for slayer groups of great level and skill, with highly upgraded equipment.
In addition, players can roam the battlefields dressed up in a new piece of armor as the Noble Raiment's from Soul Sacrifice.
The missions and the new armor is available now and is free of charge via the PlayStation Store.