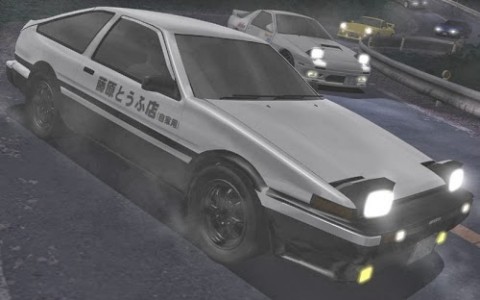 Sega is in the process of working on their first ever free-to-play game based on the Initial D series titled Initial D: Perfect Drift Online. Famitsu sat down with Sega's Chief Creative Officer, Toshihiro Nagoshi, to discuss this game and more.
Thanks to Siliconera, we have a full translation of the interview from Famitsu where Nagoshi discusses how this is only the beginning for free-to-play games from Sega on the Nintendo 3DS.
We don't intend to stop with this title, and after looking over its results, we'll think about what to do next. However, unlike games for smartphones, I believe there's a perfect shape of ways to do things, somewhere out there, for the Nintendo 3DS. I believe that finding it will be our challenge, and in many ways, Initial D will be our first step.
Initial D: Perfect Drift Online is in beta right now and is expected to launch in Japan sometime this winter.