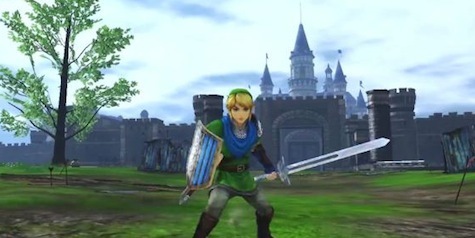 People always make the mistake that Link is named Zelda. A news anchor now makes the famous error while watching Hyrule Warriors.
Arizona Midday were talking about Hyrule Warriors for the Wii U. In the trailer, you clearly see Link fighting all of the bad guys. The news anchor calls him Zelda and also refers to him as a "she".
The funniest part of the video is that the news anchor says she's a fan of Zelda. If she is, wouldn't she know that it's Link in Hyrule Warriors?
Maybe it's time Nintendo renames the games The Legend of Link so people don't get confused about his name and gender…
Check out the funny video below: