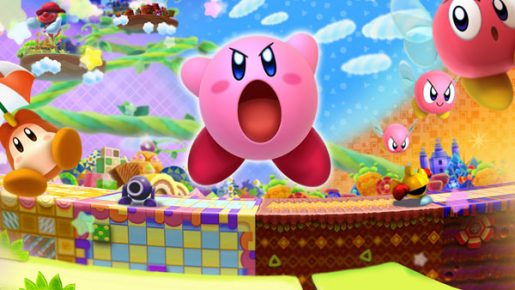 We first were told about a brand new Kirby game coming to the 3DS when it was unveiled during a Nintendo Direct a few months ago, but little has been said about it since. Then just the other day, Nintendo put out a press release that revealed the title for said Kirby game, Kirby: Triple Deluxe. Obviously the game's title is a little bit different way of saying 3D. Now the game has a release date in Japan, and it's much closer than you may think.
In less than two months, Kirby: Triple Deluxe will be flying in for the Nintendo 3DS on January 11. The release date is a little shocking considering how little Nintendo has shown of the title, outside of that initial footage. With a release date so soon, you would have thought they would have shown a new trailer for the game during the recent Nintendo Direct.
There is currently no release date set for North America outside of sometime in 2014, but most Kirby releases between Japan and North America have not been too far apart.