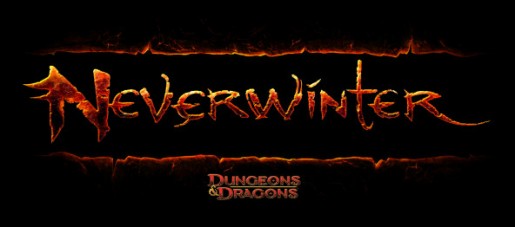 The MMO genre has been getting quite popular this generation. For the past five years, we have seen a lot of new MMOs, but the majority of them are simply clones of one another. Since pretty much every MMO that is out seems to be more of the same, one of the things that make them stand out is how a developer can innovate the system to make it somewhat refreshing and fun to its players. In Cryptic Studios' Neverwinter, they did exactly what they should do to entice the MMO players into getting them to play it. Does it work? Absolutely.
With the plethora of MMOs in the market, just how does Neverwinter manage to stand out from the rest of big hitter MMOs like Star Wars: the Old Republic, Rift, and of course the giant World of Warcraft? Let's take a look at what's HOT and what's NOT in our review of Neverwinter.
HOT
It's Free-to-Play
Gamers who are afraid to ditch in money to buy the game and subscribe every month for a MMO will not have to worry with Neverwinter as it's completely a free-to-play game. Unlike Star Wars: the Old Republic's ridiculous restriction to its free-to-play model, Neverwinter doesn't have that. Every content within the game is free and you don't have to spend any money to get to the end-game. However, with the free-to-play aspect, there's a cash-shop that is available where players are free to spend their money on certain things like mounts, buffs, convenience items and companions. The option to use the cash shop called Zen Market is really up to you, and you don't need to worry about purchasing an unlock, such as the ability to wear purple gear. As I mentioned earlier, everything from start to finish are completely free.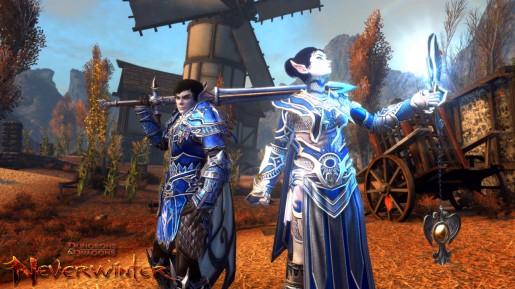 Deep Character Customization
Neverwinter is a game where you will need to spend time thinking what path your character wants to be when it comes to customizing them. As with all MMOs where you gain experience doing different activities and gaining levels, Neverwinter is pretty much the same although as soon as you hit a level, you will enter a customization menu where you will have to think which one is best for you. Compared to other MMOs where customization is linear, Neverwinter gives you plenty of options on how you would like your character to be. Each of the class that you pick will have three development trees; stats, the powers that you can use, and the feats. Each of these three trees that you get to use will develop your character into a competitive one when it comes to battle. Every path you go to will give a big difference to your character when it comes to its competence in battle.
Majority of Quests are Voiced
It's very rare for a MMO to have a quests where it has voice overs. Aside from Star Wars: the Old Republic, having full voice-overed quests from start to finish, I must say that Neverwinter comes second as the majority of the quests available within the game are equipped with voice overs. Those who are expecting AAA quality voices like the ones found in Star Wars: The Old Republic will be disappointed. The quality of voice work in Neverwinter will not surpass the quality of the voices in SWTOR, but they are decent enough for players to bear. To make it clear, there are moments in the game where the voices are extremely good while there are times it will suddenly fall flat.
Refined Action Combat
One of the things that makes Neverwinter stand out from the rest of the MMO market is its real-time action combat that manages to stay true to its Dungeons and Dragons franchise. Unlike others where your screen will be full of action bars, Neverwinter will only stick to one and several skills that you can use. When in battle, you can immediately run up to the enemies and start striking them with a click of your mouse and combine it with other powers in your hotkeys. The character actions are in real time where even enemy attacks is something you can dodge. The execution of action and how the combat is laid out in Neverwinter is somewhat similar to TERA although in a fashion that cooldowns are there but it will be fast for it to regenerate so that you can use them again. As you level your character to level 60, you gain more skills and powers that will make the game more fun when it comes to combat.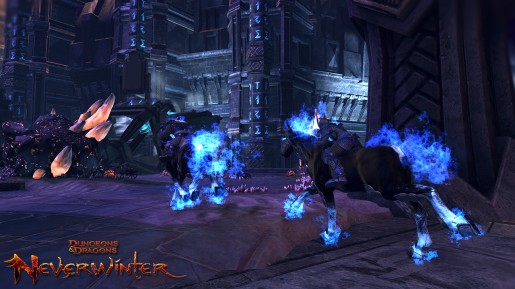 The Foundry and Other Activities
In addition to the fun action combat, another aspect of the game that makes it stand out is The Foundry. When it comes to people complaining on how a MMO lacks content, Neverwinter will pretty much provide an unlimited one thanks to the Foundry. Those people who are very creative and want to have their own campaign and dungeons can make it a reality by using the Foundry toolset provided to them. Players are free to create as many dungeons as they want and upload them to the server for anyone to download. While the Foundry gives people an opportunity to create their own campaign, one thing that doesn't allow them to do is implement voice work.
Dungeons & Dragons: Neverwinter (PC) Review

,