PvP and Skirmishes are also the other activities that you can do in Neverwinter. Those who quickly get bored with questing can turn to PvP and prove they're competitive enough to face other players online. Thanks to Neverwinter's responsive combat system, it makes the playing PvP more fun. The objectives in PvP are pretty common to those who have played other MMOs; the rules are pretty much the typical 5v5 capture and hold between the three points. Those who have mastered their class should definitely try the PvP portion to test their worth and skill against other players.
As for those who prefer to play with groups, there are dungeons and skirmishes that makes it challenging for anyone who participates. In dungeons, players will be able to team up and tackle hard tasks such as taking down bosses. The rule found in other MMOs are found as each boss has a mechanics that players need to learn in order to be successful. Finding groups will not be as tedious as other MMOs who forget to put Group Finder when it launched, like Star Wars: the Old Republic. The Group finder will be available for anyone who would like to group up with other people without the need of spamming the chat channel.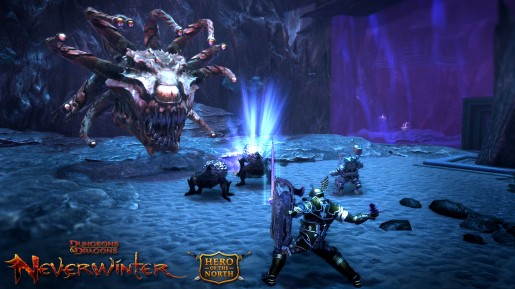 NOT
Linear Questing Is Boring
To get to level 60, players will have to go through the plethora of quests that I think are pointless and boring. The stigma of a boring MMO starts with the leveling process since it's pretty much grinding. The linearity of questing is something to watch out for as they can get tedious. However, unlike other MMOs where it takes you weeks or even months to level, Neverwinter will get you to the max level in about two to three days. The leveling is fast and those who are looking forward to do end-game dungeons will get there in no time, although you just have to bear the tedious linear grinding process.
Pay-to-Win?
Whenever there's a free-to-play model in a MMO, people are worried about how it will turn into a pay-to-win model. Unfortunately in Neverwinter, the cash king will always take lead. One of the most disappointing things I see in the Zen Market is how a powerful gear is available for sale. Yes, anyone who has money can immediately purchase the best gear available, although it will be super expensive. Those who really want to get ahead of other people can easily do so as long as you have cash. Whenever you see someone who has a powerful gear, you will always wonder if they got it the hard way or did they get it through the Zen Market. For a hardcore MMO player who likes the game to be fair will be disappointed in the ZenMarket.
Very Expensive Cash Shop
Sure, every free-to-play MMOs has cash shops but in Zen Market of Neverwinter, you will be surprised as how ridiculously expensive they are. One of the things where you can see items that are priced so expensive ranges from mounts to companions. If you have about $30-$40 to spare on those fluff items, you are free to do so. But then, they're all optional and you don't really need to purchase any of them to enjoy the game. Players who played other Perfect World MMOs should not be surprised on the prices of these cash shop items as Neverwinter is more of the same. If you are rich and are willing to spend hundreds, then good luck.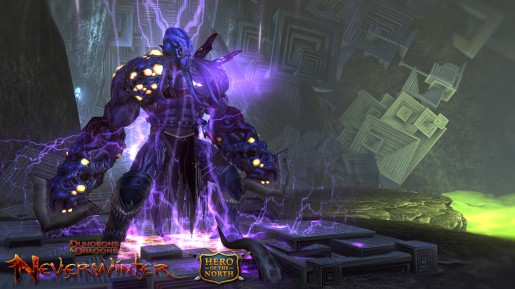 PvP isn't Perfect
One of the issues that I found in Neverwinter that really hurts the game is its PvP. Since the game just came out from beta, I'm not expecting them to iron up the balancing issues and such since it will take time. However, at this moment, it's not at its best state but we can see it improved over time. One gripe that I have in PvP is that the modes are limited. At first, the domination mode might be fun for the first couple of days but after playing it over and over again, it can become tedious. There are moments the PvP aspect is fun but wait until those people who have purchased their from the Zen Market come into play. As I've mentioned earlier, the people who puts money in the game will most likely become the king since they will have the best gear in the end.
VERDICT
Between all of the free-to-play MMOs that are currently out in the market, Neverwinter is one of those games that you should definitely check out. Unlike other MMOs where there are restrictions before you actually get to play their game, Neverwinter will give you 100% of the content for free. From the new feature called The Foundry and its addictive action-oriented combat system, expect Neverwinter to catch your attention for quite some time until the next big MMO comes out. It's not the best MMO out there as there are improvements that needs to be done. If you are those people who don't want to play with people who uses cash to get ahead of others, the game will quickly turn you off thanks to its pay-to-win aspect.
[Editor's Note: Neverwinter was reviewed on the PC platform.]
Dungeons & Dragons: Neverwinter (PC) Review

,