Earlier today, Turtle Beach revealed the Elite Atlas Aero headset and Atlas Edge audio enhancer, both of which will be shown at Gamescom next week.
The Elite Atlas Aero is the latest offering in the Atlas line of PC gaming headphones and looks to be quite the impressive headset. It boasts a 50mm Nanoclear speakers, 30 hour battery life and ProSpecs Glasses Relief System. If that is not enough, players can access Turtle Beach's new control studio software suite, which includes a wide variety of options, including Waves NX audio technology, Waves Maxx sound enhancement and Waves' PC-optimized superhuman hearing, to customize your audio experience.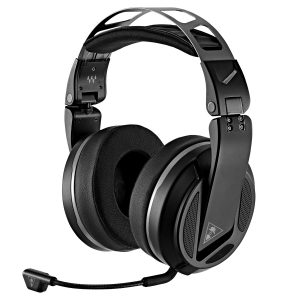 Despite the impressive number of features, Elite Atlas Aero is only $149.95 and will be available late Sept. 2019, from Turtle Beach and participating retailers.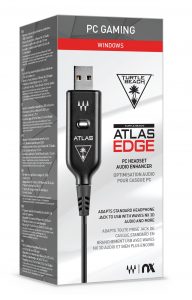 In addition to revealing a new headset, Turtle Beach's Atlas Edge is an exciting addition to existing headphones. By connecting a pair of headphones to the Atlas Edge and plugging it into an available USB port on a PC, you'll gain access to the aforementioned new control studio software suite, giving players a wide variety of new tools to take advantage of for only $29.95. It's also currently set to release late Sept. 2019, and can be preordered today from Turtle Beach or a participating retailer.