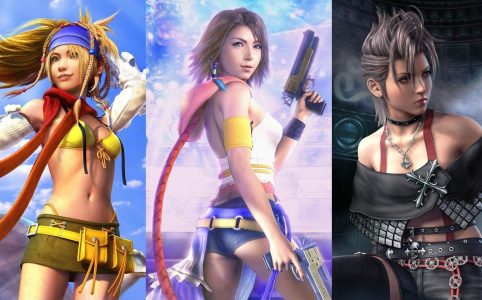 When Final Fantasy X-2 came out, it was met with a mixed reaction from fans and critics alike. It was a different direction from the epic adventure that people took in Final Fantasy X. Final Fantasy X-2 felt more like an episode of Charlie's Angels or The Powerpuff Girls more than a traditional JRPG. Ten years later, we get Final Fantasy X-2 HD with new visuals and content that was never released outside of Japan. Is this game still worth playing in HD?
I'm going to be honest to the readers and say that Final Fantasy X-2 was the first Final Fantasy game I ever played. Yes, a very odd way for me to get introduced to the series, but I loved it back when I played the original in 2005. Some might say the game is "girly", but I thought the game overall had a unique style that made it stand out at the time. Looking back at the game, I still love it and even chose to play this first over Final Fantasy X HD.
When it comes to HD remakes of games, you usually have a sense of déjà-vu if you've played the game before. I played the PS2 original two or three times fully and loved every time I played it. Now with
Final Fantasy X-2 HD on PS Vita, I don't even mind playing through the game a fourth time! One of the benefits of playing the game more that you know what is coming next and you get better after each playthrough. I remember struggling the first time I played the game, but playing this HD version has been a breeze for me so far.
A welcome addition to Final Fantasy X-2 HD is some new features that weren't featured on the original release for the game. This includes Final Fantasy X-2 Last Mission which was only previously available in Japan. This is an extra mission that plays differently from the main game. It's a fun alternative to play if you've managed to finish the main game. There is also different dresspheres you can obtain and also a new "Creature Creator" mode that I never saw in the original release for the game. Here, you can capture enemies and make them fight on your side. It's kind of like Pokemon as you set traps in the wild and train them to fight. It's a unique feature that adds to the overall playability of the game.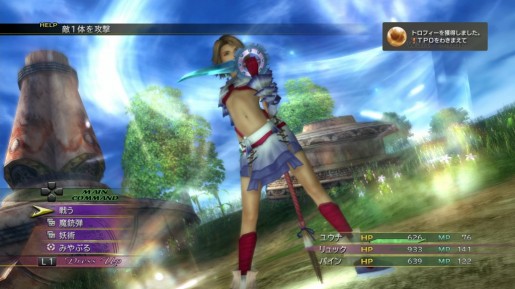 The one thing I loved most about Final Fantasy X-2 in general was its mission structure. This isn't like a traditional JRPG where you have to travel long distances to visit towns and face millions of bad guys along the way. In this game, you have access to an airship straight away and every location is available to visit from the get-go. Apart from completing the main mission, you could choose to play several side-missions as well during the five chapters that are in this game. The side-missions themselves are diverse and very entertaining in their own right. Not to mention completing them will make you get some bonuses.
One thing I admired about Final Fantasy X-2 HD is that it retains the original music soundtrack. Some people didn't like the "rearranged soundtrack" that Square Enix used for Final Fantasy X HD. This is because the music sounds slightly different from how when people remembered back in the day. If you loved the soundtrack in Final Fantasy X-2, it is here in its original form. This is awesome because I still think Final Fantasy X-2 has one of the best sounding soundtracks in video game history.
Final Fantasy X-2 HD (PS Vita) Review

,