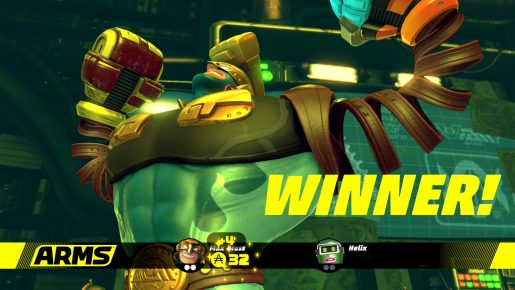 From the starts it was obvious Max Brass would eventually be playable in ARMS. Shortly after release he was confirmed as the first free DLC fighter and would be added in the rather hefty 2.0 update. With that released, here is some gameplay of Max Brass in action.
The first video gives you an idea of what he can be, including the ability to enhance his size. The other video covers his final story mode fight against Hedlok. Like other characters, Max Brass does have a unique storyline and even his own special final image. This video also has his alternate colors, some of which are pretty cool.
Those interested in more information about Max Brass can check out our impression, which will be up later this week.