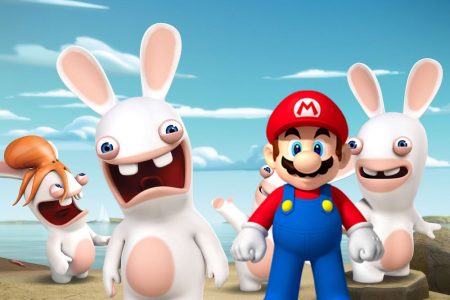 It was rumored a few months ago that an Ubisoft and Nintendo crossover game will happen. Well now it seems as if this is real as Kotaku reports that Mario X Rabbids is coming to the Nintendo Switch console.
The game is being called Mario + Rabbids Kingdom Battle and it's expected to be released in either the months of August or September. It will make use of the Snowdrop Engine based on the screenshots that Kotaku has seen. The website saw assets of the game from their source, although they weren't allowed to post the material yet.
The playable characters include: Mario, Luigi, Yoshi, Peach plus Rabbids dressed up as Mario, Luigi, Yoshi and Peach.  This means there are eight playable characters for you to choose from.
It's expected Mario + Rabbids Kingdom Battle will be announced at E3. August and September is a great time to release this on the Nintendo Switch as it's a release window that's not too crowded.