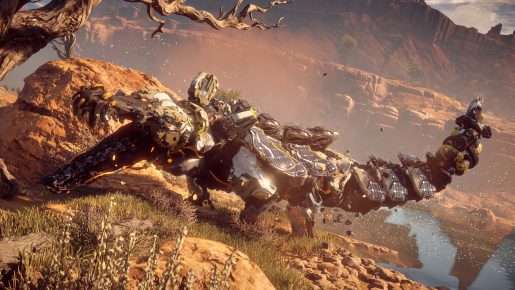 It's a big month that started with the releases of both Horizon: Zero Dawn and The Legend of Zelda: Breath of the Wild. The former was number one though.
As reported by MCV UK, Horizon: Zero Dawn was the best selling game of the week. It also was the biggest launch for a new IP on the PS4. It's Sony's biggest title since the launch of Uncharted 4: A Thief's End almost one year ago.
The Legend of Zelda: Breath of the Wild was second on the charts which is a great achievement. 78 percent of sales were for the Nintendo Switch version while only 22 percent of UK buyers got it on the Wii U.
Breath of the Wild had the third biggest launch for a Zelda game in the UK behind Wind Waker and Twilight Princess. As for Switch releases, BOTW accounted for 75% of all Switch software purchases. 1-2-Switch amazingly sold well hitting number 4 in the overall top 10. Super Bomberman R also sold well placing at number 7.
Next week things get more interesting with Ghost Recon: Wildlands and Nier: Auotmata hitting the market. March will then see the release of Mass Effect: Andromeda too. It's a busy month for gamers everywhere!