Historically, Sony loves to do small promotions for when big games release. Before there was a specific site dedicated to giving unique avatars, themes and raffles, which was ultimately replaced by Countdown to Launch. After a couple releases that was scrapped, though Sony choose a rather interesting way to release their Death Stranding Avatar code.
Instead of normal channels, Sony decided to just distribute the following Death Stranding Avatar code "47XM-C3N8-GTFN" directly. While I'd hate to over analyze this gesture, given the fact Death Stranding deals with connecting people, this might be a conscious effort to connect people though sharing this simple code. Especially since it expires on Nov. 10, 2019.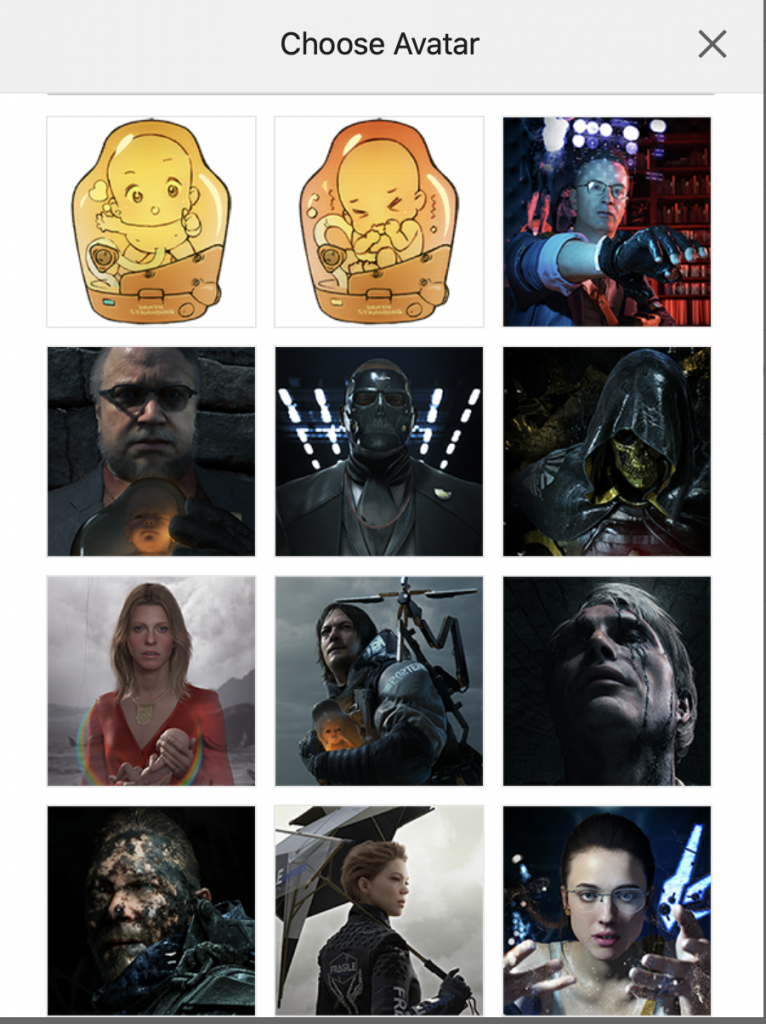 For those curious or missed the original giveaway, the code unlocks two bridge baby avatars. The first avatar has a chibi version of the bridge baby waving, with the second showing it afraid. Despite not being the most universe of designs, some players have commented on the huge difference in quality between those and the digital deluxe/collector's editions avatars.
For those wondering, the other 10 avatars are the ones available via the aforementioned digital deluxe and collector's edition. These are more of the generic, show a character from the game in either a common or representative design and call it a day, where as the two bridge baby avatars feel fresh and unique. This isn't the first time we've seen this approach to special edition avatars in relation to promotional ones.
It is actually extremely common for special edition titles to include rather lackluster avatars. Part of it is honestly because they can include a seemingly great bonus for very little and partly due to wanting to show a bit of personality, even if it really shouldn't be the selling point.
Sure, they won't appeal to everyone but hopefully we will see more of these designs in the future.
Update: It seems that not only has Asia got their own Death Stranding Avatar code, which is "HQH3-JKN9-2BFQ – For SG, TH, ID, MY Acc 5GM6-8FNK-2LHF – For HK Acc," but it also includes four additional designs.
Given North America got the first two and Asia goes until Nov. 24, it's possible we will see multiple giveaways. This first one goes for two days, leads to another two that end on Nov. 17 and then the final one ending on Nov. 24. Again, this is purely speculation but it makes sense.