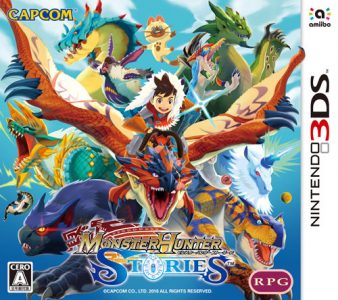 Capcom officially announced today that Monster Hunter Stories for the Nintendo 3DS will be launching in Japan this October 8. The game will retail for 5,800 yen or those who will download the game digitally can purchase it at a somewhat cheaper price of 5,546 yen.
In addition, Capcom will also be releasing three Monster Hunter Stories amiibos alongside the game. Using these special Amiibos will let players obtain special Otomon (monsters) in-game. The three Amiibos are: "One Eyed Rathalos and Rider (Female)", and "One-Eyed Rathalos (Male)" for 1,800 yen each, and "Nabiru" for 1,200 yen.
Unfortunately, no word yet if Monster Hunter Stories will make its way outside Japan, though it's very likely that it will.