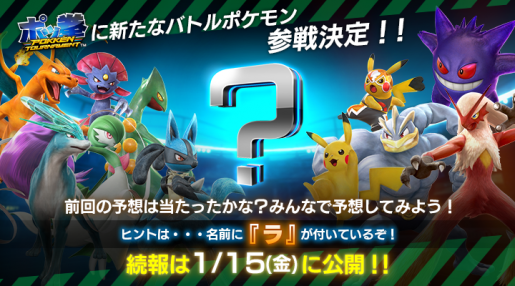 With Pokken Tournament set to release this March 18 in Japan and Spring 2016 in North America and Europe, the team behind the much anticipated Pokemon fighting game announced that a new fighter will be revealed on January 15.
According to the official Twitter, the new fighter Pokemon's Japanese name contains the "ラ" character or "ra" for short.
We'll let you know once the new fighter has been revealed. Any guesses?