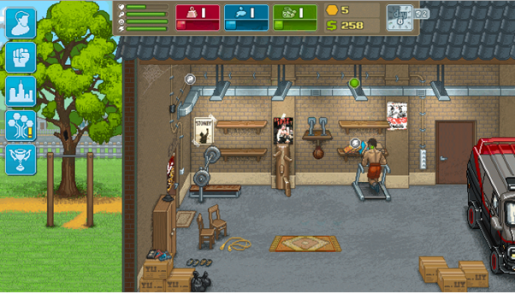 tinyBuild Games has thrown caution to the wind by putting the release of their brand new title, Punch Club, in the hands of Twitch viewers.
Punch Club is a "90s-styled boxing management sim" that tinyBuild has teased gamers with since last summer. The tinyBuild team has decided to make the launch unique by partnering with Twitch to livestream Twitch Plays Punch Club: to spice things up the developers have confirmed they will not release the game until the Twitch community has beaten the game!
As soon as the game is beaten on Twitch Punch Club will be available on Steam, with an iOS version "soon after". Gamers who pre-ordered before Twitch beats the game are able to get 20% off on Steam. You won't have long to pre-order as Twitch is, according to tinyBuild, around 50% through the game!