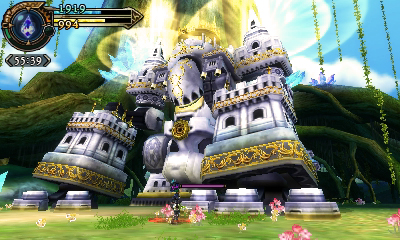 Following the success of Final Fantasy Explorers in Japan, Square Enix announced today that the game is coming to North America on January 26 and Europe on January 29.
Final Fantasy Explorers is an action RPG were players can co-op with up to four players and utilize a refined party system allowing players to take over 20 new and familiar jobs-including the Knight, Black Mage, Monk and White Mage. Players will be able to summon eidolons like Bahamut and Ifrit, as well as transom into legendary characters from the Final Fantasy series via the "Trance" feature.
The world is on the brink of war over its reserves of crystals, the planet's chief source of power. Players must band together to form an elite squad of Explorers on an island rich in crystals, braving hordes of monsters in hopes of conquering a newly discovered Grand Crystal – every Explorer's dream.
Check out the announcement trailer below: