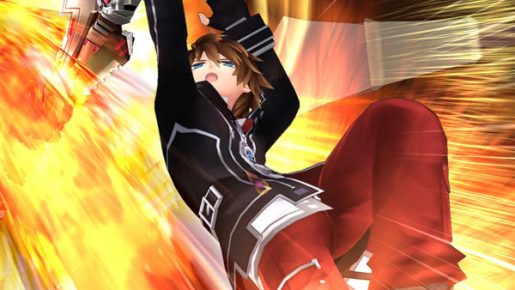 Idea Factory International is pleased to announce today that Fairy Fencer F will be coming to PC on August 4 via Steam.
Originally available on PlayStation 3, Fairy Fencer F on PC will now support 1080p resolution. In addition, two new add-ons will be made available at launch, as well-the "Beginner's Pack" and "Secret's of Shukesoo's Tower Pack."
About Fairy Fencer F

Long ago, a war was waged between the Vile God and the Goddess. Both forces were equally matched, and sealed each other into another world using a special weapon imbued with their powers. And so, time passed.

The weapons that the Goddess and the Vile God left were called "Furies," and those who used them were called "Fencers." Furies were rumored to grant any wish to those who collected them all, and because of those rumors, Fencers were constantly in battle against each other to collect the Furies.

By chance, a young man named Fang came to save a girl named Tiara, who turned out to be a Fencer. From that day forward, Fang found himself an important part of the battle between the Vile God and the Goddess.

Key Features

More Flash & Flair! The world of Fencers and fairies gets updated with a 1080p graphic overhaul! Fairizing never looked so good.
Really Reluctant Hero! With a hero more interested in his next meal and a fairy partner who will have none of it, this saving-the-world narrative is injected with oodles of madcap humor!
High Tension! Increase the Tension gauge in battle by dealing and receiving damage. The higher it is, the more damage you'll dish. Once it's high enough, you'll be able to Fairize – combining with your fairy to create a super-powerful form!
Fairy's Fate! Find fairies to join you in your quest – only they can grant you special abilities, and by leveling them up you'll also increase your effect radius in…
World-Shaping! Pull Furies from the Goddess and Vile God and place your fairies in them. You can then stab those Furies into the world map for new effects in nearby dungeons like EXP boosts or enemy changes – be careful though, because not all effects are good!
Check out the opening movie below: