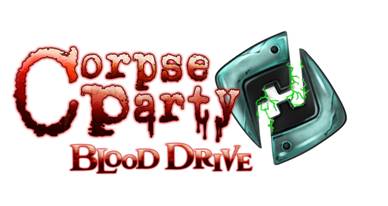 5pb's last entry in the Corpse Party series, Corpse Party: Blood Drive, will be arriving on the Play station Vita in North America this Fall.
Unique to Blood Drive will be a physical release, a first for the series in North America. A special Everafter Edition will be available from select retailers which will include a "Dying Art" artbook full of artwork throughout the series as well as a special two-disc soundtrack selection of titles from all three titles: Corpse Party, Book of Shadows, and Blood Drive.
Below's a quick synopsis of what to expect in Corpse Party: Blood Drive, courtesy of Xseed Games:
The final installment of the supernatural story that began with Corpse Party and continued in Corpse Party: Book of Shadows, Corpse Party: Blood Drive ups the ante by allowing players to explore Heavenly Host Elementary in full 3D for the first time, with all of its formerly 2D environments meticulously recreated and greatly expanded. New gameplay systems provide more exciting interactions for players experiencing the gruesome finale to this tale of an inescapable, otherworldly school populated by vengeful spirits, including a dynamic lighting system aided by an in-game flashlight, talismans to protect the player characters from danger, deadly traps to disarm, cabinets to hide in, a stamina system that allows for limited dashing, and much more.

Furthermore, Blood Drive — once again presented with the original Japanese voiceovers for authenticity — features the return of previously offered gameplay elements such as binaural 3D audio for simulated surround sound and the screen-altering "Darkening" system, as well as bonus unlockables such as voice actor interviews, art, music, and more. Boasting 11 huge story chapters and 8 supplemental "Extra Chapters," Blood Drive caps off the Heavenly Host storyline in a big way, providing answers and shocking twists in equal measure.

Published by XSEED Games, Corpse Party: Blood Drive will launch this fall in North America exclusively for the PS Vita, both in a limited physical "Everafter Edition" release and digitally via PlayStation Store. This title has not yet been rated by the ESRB.