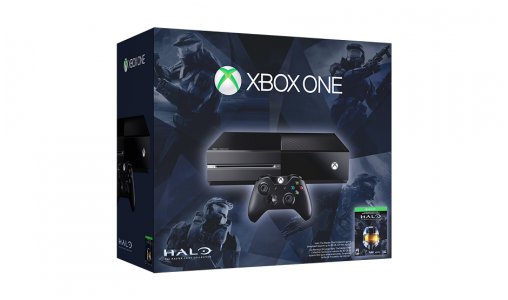 In anticipation of the upcoming Halo 5 release, Microsoft has announced that a Halo: The Master Chief Collection Xbox One bundle will be available for purchase beginning this March.
The bundle will cost $349 and will include the standard black Xbox One console, and a download code for Halo: The Master Chief Collection that includes four Halo games: Halo Combat Evolved, Halo 2, Halo 3, and Halo 4. If you never played Halo and are looking forward to get into it, this is the bundle you are waiting for. Not to mention that Halo 5 will be released sometime this year exclusively for Xbox One.
Halo: The Master Chief Collection allows fans to play all 45 campaign missions, plus more than 100 multiplayer and Spartan Ops maps, in 1080p at 60fps. The bundle also comes with access to the new live-action digital series from executive producer Ridley Scott, Halo: Nightfall. This jam-packed offer gets you four great games in one bundle, and provides tremendous value for fans of Halo and the Master Chief.
If you are in the United States, you can order the bundle at GameStop and get 3 months of Xbox Live subscription!