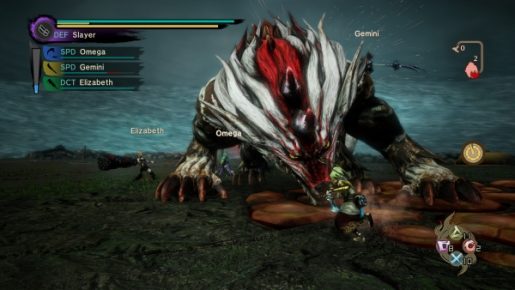 With Toukiden: Kiwami releasing for PlayStation 4 in just several weeks, Tecmo KOEI recently announced that a demo will be released on March 25, a week before the game's release date.
According to Tecmo KOEI, the demo consists of two distinct game modes. The first is an "introductory mode" comprised of the first two chapters of the game. It will include the edit mode where players can create and customize their own Slayer, and equip them with one of the three new weapon types (naginata, club and the rifle).
The section part of the demo is a series of "special missions" set at a very high difficulty level. Gamers who have not played the game before might find the second part too difficulty, though Tecmo KOEI assures that the full version of the game will increase the difficulty of missions in a much more gradual manner.
Clearing all the available missions will allow a gamer to start playing the game from Chapter 8, where the brand new Kiwami portion of the story begins. Additionally, clearing all missions unlocks various special features and items that can be carried over to the full game.
Toukiden: Kiwami is due out for PS Vita, and PS4 on March 31 in North America and March 27 in Europe.