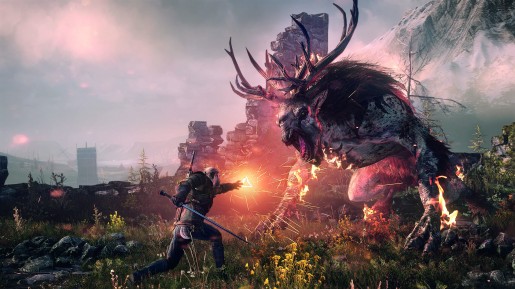 CD Projekt RED has now commented as to why The Witcher 3: Wild Hunt is not going to be released for the PS3 and Xbox 360.
The Witcher 3: Wild Hunt's story writer Jakub Szamalek stated the following to Connected Digital World:
Well we are afraid that the game we are creating is just too huge, too detailed to put on the current generation consoles. We didn't want to compromise the quality of the game to get the size we wanted. This is why we are really excited that our work with "The Witcher 3" coincided with this new generation because we can finally create a world which is the size we wanted to be with the level of detail and care put into "The Witcher 2." So the world of "The Witcher 3" will be much bigger but it 'will be just as beautiful and as carefully crafted as "The Witcher 2.
Basically all he's saying is that the Xbox 360 and PS3 is too old to handle the huge world that will be in The Witcher 3: Wild Hunt. The gameplay trailer that has been released so far shows that the game has a huge world, yet still looks beautiful. If you are a fan of The Witcher games and own an Xbox 360 and/or PS3, you will need to buy an Xbox One, PS4 or upgrade your PC by the time The Witcher 3: Wild Hunt comes out sometime in 2014.