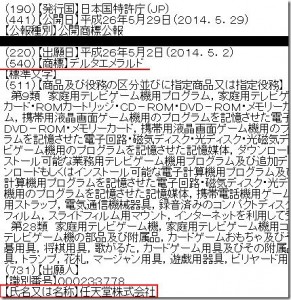 According to Hachima Kiko, a Japanese Blog, it seems that Nintendo has filed a new Pokemon trademark that may seems a new Pokemon game is coming.
The trademark that Nintendo filed is titled "Delta Emerald". For those who have played Ruby and Sapphire, they might have remembered that Emerald is the third game in the series. With Pokemon Omega Ruby and Alpha Sapphire releasing later this year, there's a big chance that Delta Emerald is a Pokemon title that will be a follow up to Pokemon Omega Ruby and Alpha Sapphire.
Let's hope that Delta Emerald is real! Until then, we should wait for Nintendo's official announcement before getting excited.