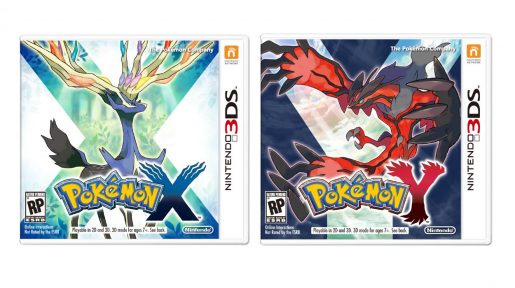 As mentioned in another article on the site, it was announced today that the upcoming Nintendo release Pokemon X and Pokemon Y games will be available with a download code card that will be sold in stores in Japan, in addition to its cartridge and eShop release. This is not a huge surprise, as it has been done with many other Nintendo releases for both Wii U and the 3DS. However, the big news from this is that the download cards have unveiled how big these games will be. Both Pokemon X and Y will be 1.7 GB each, or about 14,000 blocks, a large increase from any previous games in the series.
According to a post on the gaming messageboard NeoGAF, the previous largest cartridge size for a Pokemon game was the 512 MB Pokemon Black and White 2. The game itself was likely even smaller than that, with that just being the basic cartridge size used for the game. Prior to that, Black and White were 256 MB, Platinum, Heart Gold, and Soul Silver were 128 MB, and Diamond and Pearl were 64 MB.
With the Pokemon series making the jump to 3D models and locations, there was an expected jump in size, but this was larger than I personally expected. We won't know if it's just the 3D models that have increased the size, or if there is more content than past Pokemon games. This will be answered when Pokemon X and Y are released worldwide, for the first time in the series history, on October 12 for the Nintendo 3DS.