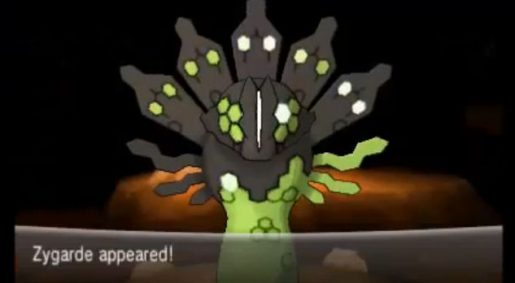 After beating Pokemon X or Pokemon Y the first time around, one of the first things you should attempt is to catch another legendary Pokemon known as Zygarde. You pretty much knew there would be a legendary based on the letter Z coming after the X-based Xerneas and Y-based Yveltal considering past games. However, this will be much more of a challenge as it is a much higher level and can wreak havoc pretty easily with its move set.
The Dragon and Ground type Zygarde is found in an area that you may have been to before, but could never find him inside the cave. Let's take a look at where and how to catch this next legendary Pokemon.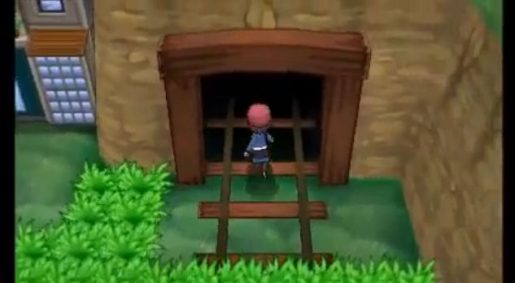 Catching Zygarde
1. Fly to Couriway Town and head north to Route 18, where you will almost immediately see a cave that you may have explored in the past.
2. Enter Terminus Cave.
3. This is a pretty complicated and long cave, so I will detail it as best as I can to get you directly to Zygarde. There are many items scattered throughout the cave, including a few good ones in the final chamber with Zygarde. If you wish to grab those, just explore as you wish. The directions are as follows
-Walk through this area until you get to the stairwell.
-Move south and then west follow by south again while jumping over gaps.
-Move to the west and north up a ramp to a wooden bridge. Cross this bridge to the east.
-Once across the bridge go south and face a trainer battle. Once done, go a little more south and then east up a small ramp and across another wooden bridge to the east. There is a trainer on this bridge you can choose to fight or avoid.
-After crossing the bridge go down the only ramp you can and head north. There is another trainer you can choose to fight if you wish. Just barely to the north, look for a stairwell on the east wall and head down it.
-Head north once again and there is another trainer you can fight if you want. Head north further with some zigzags. Do not use Rock Smash on any of the rocks as you should just keep heading north.
-Eventually you will reach a fork where you can go north or east. Choose to go east and you can choose to fight a trainer or not as you move eastward.
-Now head south down the pathway he was pacing back and forth on until you reach a wall where you can choose to go east or west. Choose east and then turn south almost right away to get in a double battle that you cannot avoid with two trainers.
-From there, head directly south and once you hit a wall, head east and go up the stairs.
-Work your way north where you will get into an unavoidable trainer battle. After that is over, go a little more north and take the stairs on the west wall.
-Now all you have to do is head straight north and you will arrive at Zygarde.
5. SAVE RIGHT NOW!
6. Speak with Zygarde to begin the battle.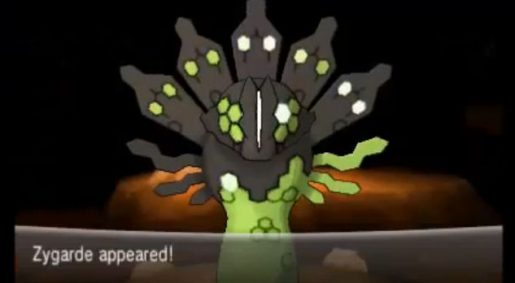 Moves:
-Dragon Pulse
-Camouflage
-Earthquake
-Crunch
As mentioned before, Zygarde is definitely a much tougher matchup than Xerneas or Yveltal, but you still should be able to handle it pretty easily at this point. Earthquake is his most damaging attack, so having a Flying type on standby is always a good idea. He seemed to mix it, Dragon Pulse, and Crunch a good bit throughout the fight. My biggest problem with this fight was mostly that I kept KOing Zygarde too quickly, even with him at Level 70. One Ice Beam or two Surfs took him down for me and forced me to restart multiple times.
The best setup for you in this fight is to bring some Pokemon types that can whittle him down fairly quickly. You can also try a turn one Quick Ball if you want as it seems to work in this game more often than in the past. Then use some less damaging moves to get his health down to the red. Then bring in someone who knows False Swipe and whittle him down to 1 HP if possible. If you don't have False Swipe, just get him down as low as you can. If you can get him down very low, you shouldn't have too much trouble capturing Zygarde. Being located in a cave, you would be best served to use a Dusk Ball throughout most of the battle as it will give you a 3.5x multiplier. If the battle goes on a little while, start using Timer Balls instead as they will give you up to a 4x multiplier, depending on how long the battle has lasted.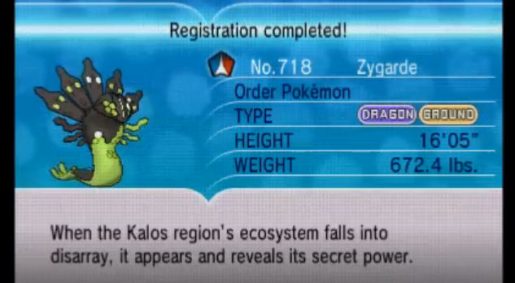 When all is said and done, you will have another legendary Pokemon in Zygarde added to your team!