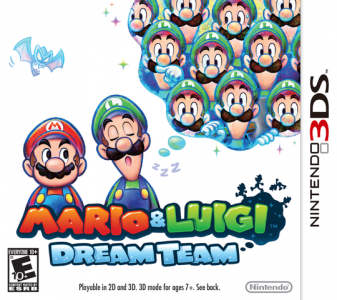 With Best Buy being closed today for Easter, the website for the electronic retailer is having a special one day Easter cyber sale. Most items that are a part of this sale are non-game related, but gamers aren't being completely left out as Best Buy has discounted three different Mario related Nintendo 3DS games to $29.99.
The three games that are marked down as part of this one day sale are Mario & Luigi: Dream Team, Paper Mario: Sticker Star, and Mario Party: Island Tour. As with most first-party Nintendo games, the prices of these games have stayed high since release, so getting them for $10 off the regular sale price is a great deal.
Just remember this this is a one day Easter sale that will only last for Sunday, April 20.