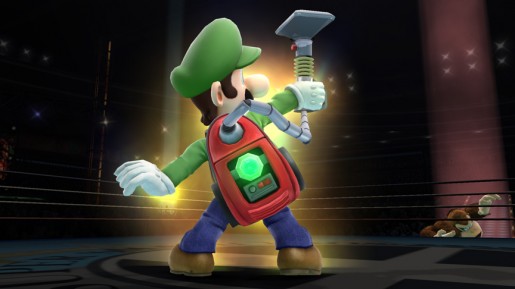 We learned of Luigi's inclusion in the upcoming Super Smash Bros. months ago during a Nintendo Direct, but we are just now learning of what appears to be his brand new Final Smash attack. In fact, it is one that many have been hoping for in the game.
With Luigi finally getting a sequel to Luigi's Mansion last year, it makes sense for him to add a weapon to his arsenal from that series, and Masahiro Sakurai has revealed that he has with this Final Smash.
Pic of the day. Luigi might be thinking, "Who would've thought I'd get to show off the Poltergust in Super Smash Bros.?!" Wondering if it's going to suck something in? Yeah, it probably will.
Many hated Luigi's Final Smash from Brawl, so this is a very welcome change to introduce one that makes more sense.