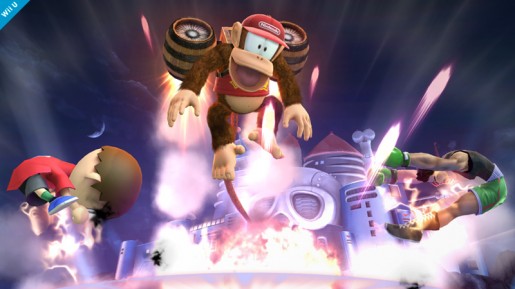 To coincide with the release of Donkey Kong Country: Tropical Freeze this past Friday, Masahiro Sakurai decided to announce the return of Diddy Kong to the upcoming Super Smash Bros. for Wii U and Nintendo 3DS as that day's update. Now that we've reached a new week, Sakurai chose to keep the Diddy Kong train going with an update about a major part of his moveset.
The twin rocketbarrels are back, now with the ability to launch along more horizontal trajectories. They can also come off when opponents hit them mid-boost.
We will likely see more information about Diddy's moves if history is any indication, so stay tuned this week for further updates.