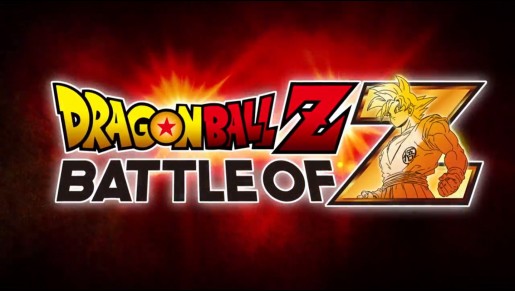 If you grew up in the 90s, there is little doubt that you were at least aware of the Dragon Ball Z phenomenon that hit the US around the end of that decade and into the 2000s. Actually dating back to the mid-80s in Japan, the Dragon Ball franchise is easily one of the most popular and profitable anime franchises of all time around the world. I know I will never personally forget the days of getting home from school and instantly turning on Toonami to see if the Z fighters would finally take down Cell that day, only going by rumors that kids from school found on the internet. The series has maintained relevance over the years with constant releases across multiple mediums, including video games.
Following the series' first theatrical movie release in 17 years with Dragon Ball Z: Battle of Gods, developer Artdink has gotten their first chance at the series by Namco Bandai with Dragon Ball Z: Battle of Z. This comes after 2013 being the first year in a long time without a new Dragon Ball related game release in the US.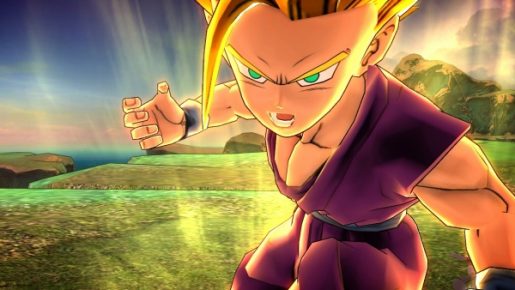 Over the years, games based on the Dragon Ball Z franchise have been mostly versus fighting games, at least in the console variations. However, Dragon Ball Z: Battle of Z changes up the formula by making the game completely different from most in the franchise. Moving away from the one-on-one fighting style, Battle of Z has four-on-four combat. This is most similar to what we saw in a game like Dragon Ball Z: The Legend for PlayStation and Sega Saturn in Japan and Europe only. As a result, it is quite the drastic change that will take some getting used to at first, that is for sure.
While the type of gameplay may take awhile to get used to, the combat itself is relatively easy to pick up and learn. The most vital part of your play is the R1 button, which locks on to enemies. Even if you are right next to an enemy, you will not land hardly any blows unless you are locked on to him or her. Disappointingly, there is only one melee button, triangle. Unlike the regular fighting games in the series that allow you to have different types of punches and kicks set across multiple buttons, this one is all done in one, and what it is depends on the character itself. Luckily, the melee type attacks are actually tailored to the specific character's tendencies, such as Super Saiyan Goku utilizing kicks more in his combos than regular Goku does. The motions are also very fluid to where you feel like you have full control.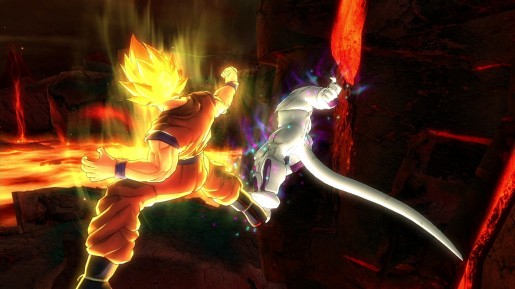 In most every Dragon Ball Z fighting game, the characters have plenty of moves that are pretty unique to them and have a good variety of them. Battle of Z provides some variety, but you don't have anywhere near as much in you arsenal this time around. Everyone has their signature moves such as Goku's Kamehameha and Future Trunk's Burning Attack, but the Ultimate Attacks are another story. A very limited number of characters in the game have Ultimate Attacks, and they require the use of a special card that you must keep purchasing in-game, as well as button mashing to charge your attack up to be able to activate it. Pulling off Majin Vegeta's Final Explosion is great, but why couldn't every character have these type of attacks? It just makes it feel a bit incomplete for only a few to have them at this point.
Taking a cue from another former game, Dragon Ball Z: Sagas, this one separates the characters between four different battle types. These four types are Fighting, Ki, Support, and Interfere characters. Combined with the ability to set up your own teams prior to each mission, you have some opportunities to experiment with what types of teams fit your playstyle best. With the four player teams, you get to choose your main character that you control, as well as three other characters that are either controlled by AI or your friends online.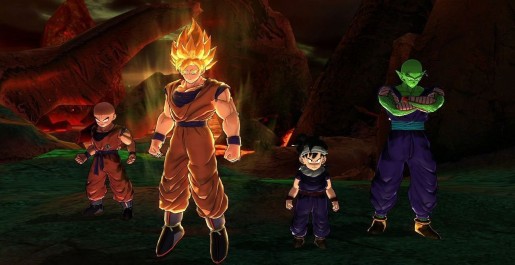 When I played, I typically went with a Fighting or Ki character as my main character, with another Fighting or Ki character between the second and third spot, and then a Support character in the fourth and final spot. There are also hybrid characters that can be quite helpful, such as Krillin, who is both a Support and Interfere type. I found it vital to have a Support character in there to help with healing your teammates, as I avoided it at first and found myself losing in the tougher battles.
Dragon Ball Z: Battle of Z Review

,