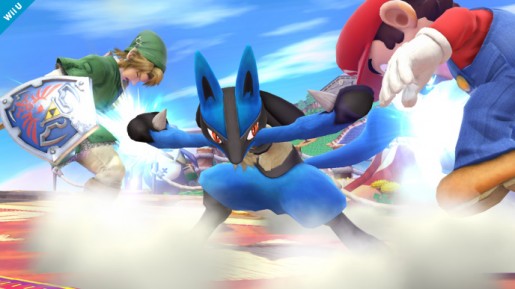 WARNING! CHALLENGER APPROACHING! We have reached the end of the week for Super Smash Bros. updates and today we got an announcement of a returning veteran, this time from the Pokemon franchise. That character is Lucario, who first made his debut in Super Smash Bros. Brawl.
After being merely a replacement for Mewtwo for the most part in Brawl, it appears that we may get some changes this time around according to Masahiro Sakurai on Miiverse.
Pic of the day. The heroic Aura Pokémon, Lucario, joins the battle!! We've increased the influence of Aura this time, so a damaged Lucario is truly a force to be reckoned with.
The official website uploaded tons of new screenshots of Lucario in action, that you can check out in the gallery below.