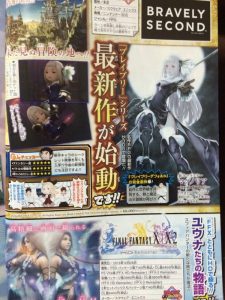 This week's issue of Jump Magazine revealed that Bravely Default will be getting a sequel for the Nintendo 3DS.
The sequel to Bravely Default will be called Bravely Second. According to Jump, the game will be set in the same world as the original game. One of the new things fans can look forward to in Bravely Second is the debut of Magnolia, a new silver-haired character.
No release date was announced yet. For players in North America, Bravely Default will be available early next year while European gamers will be getting theirs this month.