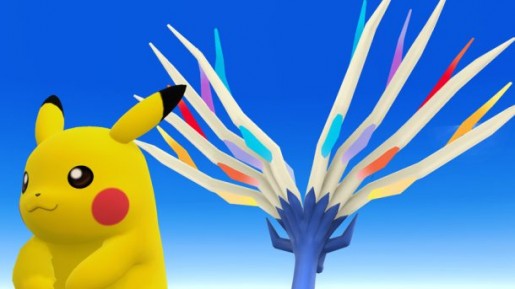 A new screenshot for Super Smash Bros. Wii U has been released today where the back of Xerneas was shown off behind the cute little Pikachu.
It's not confirmed yet however if Xerneas will indeed be a playable character or simply just a Pokeball Pokemon in the upcoming Super Smash Bros. for the Wii U and 3DS. Though Sakura, producer of the Super Smash Bros. games, stated on the MiiVerse: "We have absolutely nothing to announce today regarding Pokemon X and Pokemon Y. Really!"
I guess we will have to find out in the coming days.