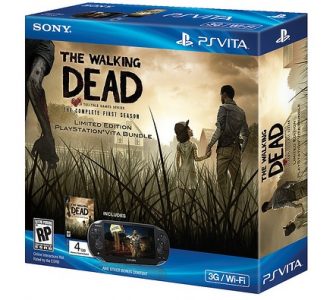 Following the success of Telltale Games' the Walking Dead series on consoles, mobile devices and PCs, it's now time for PS Vita owners to experience the first season starting this August 20th.
Those who don't have a PlayStation Vita yet but are planning to pick one up very soon, a Walking Dead PS Vita bundle will be available for $249.99. The bundle will include a digital copy of the Walking Dead: Season One, a PS Vita 3G/Wi-Fi system and a 4GB memory card. In addition, the recently released 400 Days DLC will be available as well.
For the complete reviews of all episodes of the Walking Dead by Telltale Games including 400 Days DLC, check out our review section.