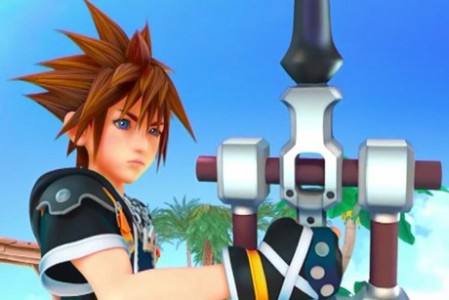 There is a possibility that Star Wars characters could appear in Kingdom Hearts III.
As most gamers know, the Kingdom Hearts series is a unique collaboration between Disney and Square Enix. Famous characters from the Final Fantasy games have appeared as have iconic Disney characters such as Mickey Mouse and company.
Disney is a huge company and bought the Star Wars license from George Lucas himself. Technically, Square Enix could feature Star Wars characters for the first time ever in Kingdom Hearts III.
The game's director Tetsuya Nomura said the following in an interview with Finaland
"We've been talking about Star Wars itself since it became Disney's content recently. When I [heard] the news I was like, 'wow! Wow!' Yeah, obviously it's gonna be great if we could add it, but like I said, there are a lot of restrictions and rules by Disney so we don't know what's gonna happen but yeah, we'll see."
It will be cool if the likes of Luke Skywalker, Han Solo and Princess Leia appear in Kingdom Hearts III. Hopefully Disney will allow Square Enix to include Star Wars levels and characters into the game as it will be sure to appeal to a very wide audience.
Kingdom Hearts III will be available for the PS4 and Xbox One sometime in the near future.