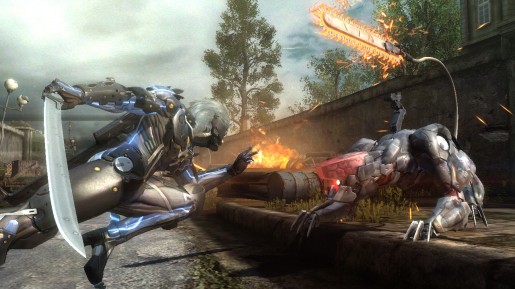 Ever since Platinum Games took over development duties for Metal Gear Rising: Revengeance, many fans were wondering if the Bayonetta developer could make the Metal Gear community proud. According to the first review that's been written, fans can breathe a sigh of relief.
UK Publication GamesTM has written the first review of the game. The game was awarded a very respectable score of 9/10. The magazine went on to say that it's the "best Metal Gear game released this generation." Metal Gear Solid 4 was the only new game released in the franchise this generation…
Even though someone apparently completed the game in 5 hours, the magazine states it should take most gamers between 6 – 8 hours to complete the main campaign. Extra hours are added if you play through the VR missions.
Metal Gear Rising: Revengeance is out February 19th in North America and February 22nd in Europe for the PS3 and Xbox 360.
Source: Gaming Everything