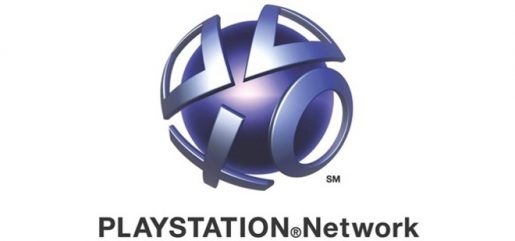 Sony has updated the PSN once again for another week. Let's see what new things you can download this week.
Duke Nukem Forever is now available for you to download for a really cheap price. Fans of the UFC will be happy to know that the UFC Undisputed 3 demo is available now to download too. There's also the Mediterranean Traveler Maps Pack out this week for owners of Assassin's Creed Revelations.
*Note all prices are in New Zealand dollars.
Release Update: 26th January 2012:
Full Games (PS3)
Duke Nukem Forever $34.90
Puddle $18.90
minis (PS3/PSP)
Mecho Wars $9.50
Demos (PS3)
The Darkness II Demo
UFC Undisputed 3 Demo
Add-On Game Content (PS3)
Assassin's Creed Revelations – Mediterranean Traveler Maps Pack $18.90
Disgaea 4
Holt Village Map $1.90
Mao $5.90
Overlord Priere $5.90
Elevator Action Deluxe – Additional Character – ARKANOID (Free)
The King of Fighters XIII – Unlock Colours $3.90
LittleBigPlanet2 – Muppets Premium Level Kit $11.50
Magic: The Gathering
Magic 2012 Beknighted Foil $1.90
Magic 2012 Beknighted Unlock $1.90
Magic 2012 Trinity Of Elements Foil $1.90
Magic 2012 Trinity Of Elements Unlock $1.90
Motorstorm Apocalypse – Year Of The Dragon Livery (1 Week Only) (Free)
Rock Band 3
Rush 2112 $7.90
(Includes the following, also available separately)
2112: Discovery, Presentation – Rush $2.90
2112: Oracle: The Dream, Soliloquy, Grand Finale – Rush $2.90
2112: Overture, The Temples Of Syrinx – Rush $2.90
Hall & Oates Pack 01 $7.90
(Includes the following, also available separately)
I Can'T Go For That (No Can Do) – Hall & Oates – Rush $2.90
Maneater – Hall & Oates – Rush $2.90
Private Eyes – Hall & Oates – Rush $2.90
Lodi – Creedence Clearwater Revival – Rush $2.90
2112: Discovery, Presentation – Rush (Pro Guitar) $1.40
2112: Oracle: The Dream, Soliloquy, Grand Finale (Pro Guitar) – Rush $1.40
2112: Overture, The Temples Of Syrinx (Pro Guitar) – Rush $1.40
Susie Q – Creedence Clearwater Revival $2.90
Private Eyes (Pro Guitar) – Hall & Oates $1.40
Rock Band Network
The Way It Ends – Prototype $1.40
Ziltoidia Attaxx!! – Devin Townsend $2.90
Just A Game – The Blue News $1.40
Hold Me In Your Arms – The Trew $1.40
A Prophecy (Rb3 Version) – Asking Alexandria $2.90
Be Right Here – Mind At Risk $1.40
Boy – Ra Ra Riot $2.90
Can You Tell – Ra Ra Riot $2.90
Easy Days – Free Spirit $2.90
Found Me The Bomb – Buckner & Garcia $1.40
Frankenstein Teaser Trailer – Richard Campbell $1.40
Warhammer 40K Space Marine
Death Guard Champions Skin $3.90
Iron Hands Veteran Skin $3.90
Dreadnought Assault Mode $3.90
Avatars
Assassin's Creed Revelations
Ezio's Turkish Armor Avatar $0.95
Leandros Avatar $0.95
Tarik Avatar $0.95
The Brigand Avatar $0.95
The Corsair Avatar $0.95
The Count Avatar $0.95
The Deacon Avatar $0.95
The Gladiator Avatar $0.95
The Privateer Avatar $0.95
The Vizier Avatar $0.95
Max Payne
Black Logo $0.50
Favela $0.50
Gang Member $0.50
Hostage $0.50
Max Payne #1 $0.50
Max Payne #2 $0.50
Sao Paulo $0.50
Sao Paulo Girl $0.50
White Logo $0.50
Rayman Origins
Baby Dragon Avatar $0.95
Fly Avatar $0.95
Globox Toe-Grab Avatar $0.95
Hunter Avatar $0.95
Lividstones Avatar $0.95
Mama Avatar $0.95
PsyCyclop Avatar $0.95
Rayman Hairlicopter Avatar $0.95
Red Lum Avatar $0.95
Teensy King Avatar $0.95
Daytona USA
Orange Car $0.50
Red Car $0.50
Red Pixel $0.50
Green Pixel $0.50
Yellow Pixel $0.50
The King of Fighters XIII
Ash $0.50
Athena $0.50
Benimaru $0.50
Billy $0.50
Chin $0.50
Andy $0.50
Clark $0.50
Daimon $0.50
Dark Ash $0.50
Duo Lon $0.50
Elisabeth $0.50
Iori With The Power Of Flames $0.50
Hwa Jai $0.50
Iori $0.50
Joe $0.50
K' $0.50
Mr Karate $0.50
Kensou $0.50
Kim $0.50
King $0.50
Kula $0.50
Kyo $0.50
Leona $0.50
Mai $0.50
Mature $0.50
NESTs Style Kyo $0.50
Raiden $0.50
Ralf $0.50
Robert $0.50
Ryo $0.50
Saiki $0.50
Shen $0.50
Saiki After Transformation $0.50
Takuma $0.50
Terry $0.50
Vice $0.50
Yuri $0.50
Maxima $0.50
All Zombies Must Die!
Brian (Anxious) Avatar $0.55
Brian (Zombie) Avatar $0.55
Crazy Zombie Avatar $0.55
Exploder Zombie Avatar $0.55
Jack (Anxious) Avatar $0.55
Jack (Happy) Avatar $0.55
Jogger Zombie Avatar $0.55
Luxo (Happy) Avatar $0.55
Luxo (Zombie) Avatar $0.55
Mutant Zombie Avatar $0.55
Classic Zombie Avatar $0.55
Rachel (Anxious) Avatar $0.55
Rachel (Happy) Avatar $0.55
Rachel (Zombie) Avatar $0.55
Rage Zombie Avatar $0.55
Rusher Zombie Avatar $0.55
Shock Zombie Avatar $0.55
Soldier Zombie Avatar $0.55
SWAT Zombie Avatar $0.55
Swimsuit Zombie Avatar $0.55
Jack (Zombie) Avatar $0.55
Nurse Zombie Avatar $0.55
Dancer Zombie Avatar $0.55
Ghost Zombie Avatar $0.55
AMG Avatar $0.55
Baseball Bat Avatar $0.55
Cattle Prod Avatar $0.55
Chainsaw Avatar $0.55
Cricket Bat Avatar $0.55
Flame Gun Avatar $0.55
Gatling Gun Avatar $0.55
Katana Avatar $0.55
Lawnmower Avatar $0.55
Phone Avatar $0.55
Pistol Avatar $0.55
Raygun Avatar $0.55
Rocket Launcher Avatar $0.55
Shotgun Avatar $0.55
SMG Avatar $0.55
Sonic Gun Avatar $0.55
Spark Gun Avatar $0.55
Torch Avatar $0.55
Toxic Gun Avatar $0.55
Brian (Normal) Avatar $0.55
Jack (Normal) Avatar $0.55
Rachel (Normal) Avatar $0.55
Luxo (Normal) Avatar $0.55
Themes (PS3)
Games
The Last of Us™ Static Theme
The King of Fighters XIII Theme 2 $2.90
The King of Fighters XIII Theme 3 $2.90
Dynamic Themes (PS3)
Abstract
Abstract Color Swirls $3.90
Digital Blasphemy: Hidden Forces $4.90
Dynamic Beautiful Girl Theme 1 $3.90
Dynamic Beautiful Girl Theme $3.90
Dynamic geometric orange background theme $3.90
Dynamic grungy clock faces theme $3.90
Games
The Last of Us™ Dynamic Theme $3.90
Oddworld: Stranger's Wrath HD $3.90
Nature
Amazing Earth: Starry Night $3.90
Dynamic meditation at sunrise theme $3.90
Dynamic oil donkeys at sunset theme $3.90
Dynamic national park river theme $3.90
Dynamic sea waves and big rocks theme $3.90
Sci-Fi/Fantasy
Dynamic Vampire Theme 5 $3.90
Sport
Anaheim Ducks Dynamic Theme $4.90
Atlanta Hawks Dynamic Theme $4.90
Boston Bruins Dynamic Theme $4.90
Buffalo Sabres Dynamic Theme $4.90
Calgary Flames Dynamic Theme $4.90
Carolina Hurricanes Dynamic Theme $4.90
Charlotte Bobcats Dynamic Theme $4.90
Chicago Blackhawks Dynamic Theme $4.90
Cleveland Cavaliers Dynamic Theme $4.90
Dallas Stars Dynamic Theme $4.90
Denver Nuggets Dynamic Theme $4.90
Detroit Pistons Dynamic Theme $4.90
Detroit Red Wings Dynamic Theme $4.90
Edmonton Oilers Dynamic Theme $4.90
Florida Panthers Dynamic Theme $4.90
Golden State Warriors Dynamic Theme $4.90
Houston Rockets Dynamic Theme $4.90
Indiana Pacers Dynamic Theme $4.90
LA Kings Dynamic Theme $4.90
Los Angeles Clippers Dynamic Theme $4.90
Memphis Grizzlies Dynamic Theme $4.90
Milwaukee Bucks Dynamic Theme $4.90
Minnesota Timberwolves Dynamic Theme $4.90
Minnesota Wild Dynamic Theme $4.90
Montreal Canadiens Dynamic Theme $4.90
Nashville Predators Dynamic Theme $4.90
New Jersey Devils Dynamic Theme $4.90
New Jersey Nets Dynamic Theme $4.90
New Orleans Hornets Dynamic Theme $4.90
New York Islanders Dynamic Theme $4.90
New York Rangers Dynamic Theme $4.90
Ottawa Senators Dynamic Theme $4.90
Philadelphia 76ers Dynamic Theme $4.90
Philadelphia Flyers Dynamic Theme $4.90
Phoenix Coyotes Dynamic Theme $4.90
Pittsburgh Penguins Dynamic Theme $4.90
Portland Trail Blazers Dynamic Theme $4.90
Sacramento Kings Dynamic Theme $4.90
San Jose Sharks Dynamic Theme $4.90
St. Louis Blues Dynamic Theme $4.90
Tampa Bay Lightning Dynamic Theme $4.90
Toronto Maple Leafs Dynamic Theme $4.90
Toronto Raptors Dynamic Theme $4.90
Utah Jazz Dynamic Theme $4.90
Vancouver Canucks Dynamic Theme $4.90
Washington Capitals Dynamic Theme $4.90
Washington Wizards Dynamic Theme $4.90
Winnipeg Jets Dynamic Theme $4.90
Videos (PS3)
Access Episode 018
Grand Slam Tennis 2 Wimbledon Trailers
House Of The Dead Iii Announcement Trailer
Ion Assault HD Game Trailer