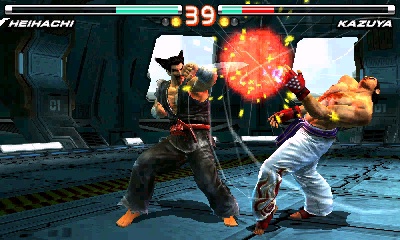 Namco Bandai has officially announced the release dates for Tekken 3D Prime Edition.
Tekken 3D Prime Edition is the first Tekken game to hit the Nintendo 3DS. The North American release date is February 14th with the game releasing on February 17th in Europe, Australia and New Zealand.
Tekken 3D Prime Edition includes all the characters from Tekken 6 and runs at 60FPS and is all in 3D. Not only that, but it also includes Tekken: Blood Vengeance the movie in its entirety. The movie can also be viewed in 3D.
If you're a huge fighting fan and own a 3DS, you might want to bookmark the release date and get this on launch day.