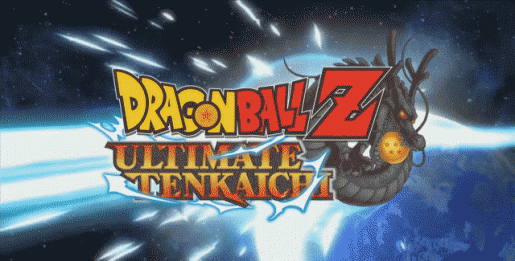 Dragon Ball Z has seen various video game adaptations for well over the past decade. Of these, very little have been able to fully capture the look and feel of the epic battles containing these superhuman combatants. Now, here in 2011, Spike (a developer with a fair list of DBZ games under their belt) has returned once again to try and bring that defining title to fans of the series. Dragon Ball Z: Ultimate Tenkaichi has a lot to prove. Is this title's power level over 9,000? Or is it as legit as Hercule?
HOT
Graphics
If there's one aspect of the Dragon Ball Z universe that Spike nailed completely, it has to be the visual presentation in Ultimate Tenkaichi. Fans of the popular anime series will immediately be taken back by the vibrant colors and detailed characters. It carries the beautifully updated look of Dragon Ball Z Kai with the added benefit of three-dimensional modeling, which gives off a truly stunning experience. Actually, Spike was kind enough to let us play AND watch Dragon Ball Z. In between certain battles throughout the story, you'll be treated to re-drawn cutscenes depicting some unforgettable moments. Focusing back on gameplay, each character is outlined in black, giving off that cartoon feel. In addition, clothing tears, skin reflects damage and facial expressions change to appropriately reflect anger or concern (the two normal emotions displayed throughout the show). Let's not forget about those environments, the areas housing the insane duels. The backdrops are just as sharp and detailed as the characters, providing a wonderful contrast between the two. DBZ fans will watch their beloved TV show come to life in ways never before seen.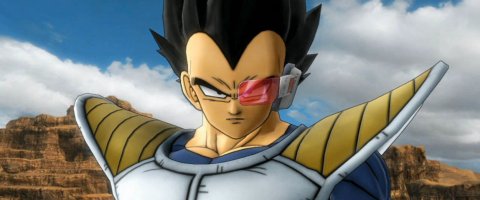 Story Accuracy
I'm sure many of you reading this review are no stranger to the story of this series. Ultimate Tenkaichi fully explores Dragon Ball Z and a small portion of GT (sorry, no Dragon Ball here). At the time of writing, many sagas have been completed in Story Mode, but not all of them… yet. So far, the stories stay true to their televised counterparts. Players will be given the opportunity to relive their favorite epic sagas as they personally partake in crucial points in each one. Playing as Bardock as he fights Frieza never gets old (even though we all know how that ends). That's one of the game's strong points. These are battles that all of us, or at least more of us, have seen play out to the end and, although we've seen it already, playing it refreshes the entire experience and draws you further into this universe.
Cinematic Gameplay
The powerhouse characters in Dragon Ball Z both deal and take a ton of damage. In order to properly portray the intensity of these fights, the gameplay has to be quick, flashy and brutal. Luckily, it contains these three characteristics. Every battle feels very cinematic. Watching Goku perform his well-known moves such as the Kamehameha or Spirit Bomb are dead on to what the show displayed. These moves are further intensified as the environment reacts to the energy-filled attacks. Craters and cannals become a common sight when slinging around the destructive power these Saiyans have at their fingertips. However, the ultra-cinematic style has it's shortcomings, but more on that in a bit.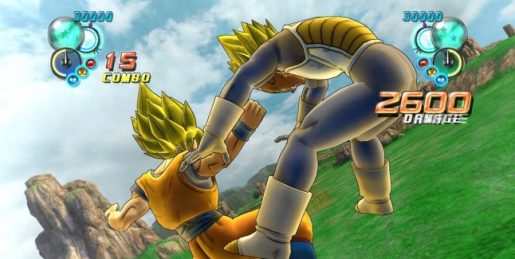 Create-A-Saiyan
One of the features that fans have been waiting for is the ability to create their own Saiyan warrior. The time has finally come. Ultimate Tenkaichi allows players to change various aspects of their created character. While the amount of customization options can be somewhat underwhelming, the addition of this mode is a step in the right direction. Plus, there are customization unlockables that can be gathered to increase the number of selectable items. Even better, once a character has been created they are taken into Hero Mode. Hero Mode is a special story mode for the created character, separate from the main story that follows the series faithfully. Flying around the world, using your scouter (assuming you equipped your character with one) to observe the environment and training under different masters as you prepare to take on an ultimate evil is quite enjoyable.
NOT
Watered Down Gameplay
The cinematic style of the gameplay is very pleasing and works for the overall aesthetic. However, the nature of the gameplay itself is a bit disappointing. This is the trade-off that was made: more flashy DBZ action, less player input. Combos come in strings of three before it breaks into a "Knock-Back Chain" or "Chain Attack." Knock-Back attacks, well, knock the receiver back as the attacker pursues them in to toss them around some more before delivering a devastating final blow. Chain attacks are groupings of flurry attacks strung together via more tossing around. Special attacks are still assigned to the right analog stick, just like Raging Blast. Unlike Raging Blast, however, engaging opponents at a distance is much less personal. You won't be flying/dashing your character over to them. Instead, the game will initiate a mini-cinematic which shows your character closing the distance. Possibly the worst part is that most of your acquired skills from past games in the series aren't applicable here. Dodging, countering and other actions of the like boil down to minimal button presses (button spamming instances aside). To perform these actions, the player must select an option which will be represented on screen via controller face buttons. In order to counter, though, one must randomly select one of these buttons in hopes that they selected the same as their opponent, since that results in a successful counter. It degrades down to praying and luck. That can be very disheartening for those who planned on spending time mastering an intricate battle system.https://www.justpushstart.com/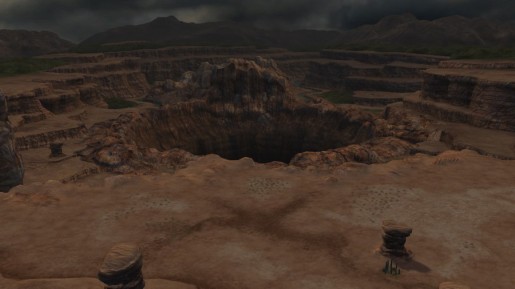 Story Telling
While the cinematics and levels provide immersive and entertaining ways of experiencing the story, there is still one aspect of the game that make this over-the-top game extremely dull. Before missions in the story, players will be greeted by unbelievably slow-scrolling text that details the story in more depth. For many, this will be unbearable. Personally, I enjoy reading the backround info to the events I'm about to be a part of. The text makes its way up the screen, scrolling slower than any Star Wars intro, begging you to skip it and get to the fight.
Verdict
Dragon Ball Z: Ultimate Tenkaichi gives some and takes some. The overall presentation is pure eye candy that anyone and everyone will appreciate. From the cinematic battles to the excellent cutscenes, the spirit of Dragon Ball Z has been captured. Unfortunately, the meat of the title, gameplay, falls short from expectations by providing players with what ends up becoming one large, repetitive quick-time event as the game takes care of most of the action on-screen itself. Ultimate Tenkaichi is definitely a game for the fans as they will be able to overlook where it falls short and truly appreciate what it has accomplished.
[Editor's Note: Dragon Ball Z: Ultimate Tenkaichi was reviewed on the Xbox 360 platform. The game was provided to us for review purposes by the publisher.]
Dragon Ball Z: Ultimate Tenkaichi Review

,