David Hayter Still Voicing In Metal Gear Solid V?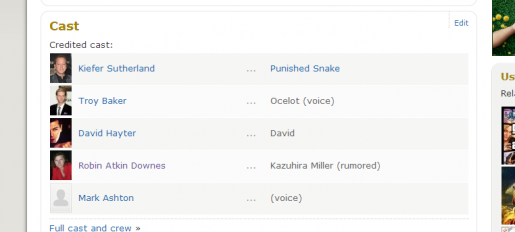 Konami announced that 24's Kiefer Sutherland will be the voice of Big Boss in Metal Gear Solid V. Although David Hayter has been listed to voice someone else in the game.
The IMDB listing for Metal Gear Solid V lists David Hayter as a voice of character called "David". If you played the first Metal Gear Solid game, Solid Snake tells Otacon that his real name is "David". Could this be an indication that Solid Snake is in Metal Gear Solid V somewhere?
Hopefully Konami either confirms or denies this evidence real soon. Knowing Hideo Kojima, he may not give out a straight answer to it quickly…